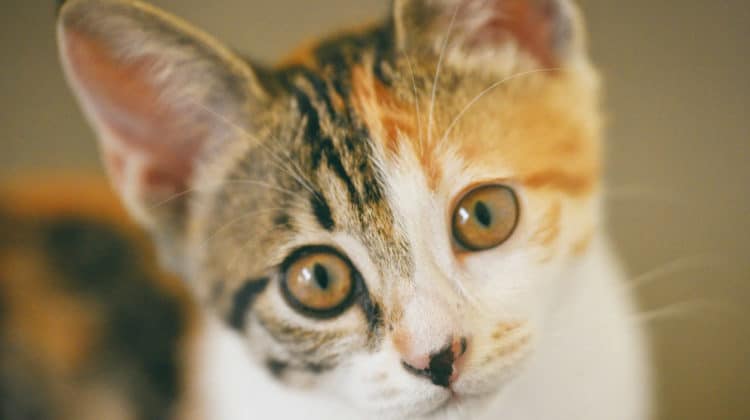 Cats love to explore and will sometimes roam away from home on kitty adventures that last for hours, days or even months.
Often as night falls or you realize it's time for your pet to eat, you might start to get worried. There is nothing worse than freaking out that your cat might be lost, injured or worse.
Can Your Cat Find Its Way Home?
The answer is yes.
Generally a cat will have the instinct and ability to find its way home. The natural ability that cats have so they can find their way home is called homing. If you have heard of the term homing pigeon it has the same meaning.
But how do they do it?
Cats have a strong instinct when it comes to direction and also a keen sense of hearing and smell.
They purposely leave their strong scent behind to mark their territory and also guide them back to their home if they get lost. That is what your cat is doing when it smooches on furniture, doorways and on you with its face. To help even more they seem to have very good memories and the advantage of night vision.
But scientists and animal experts can't say for sure how cats have the ability to find their way home.
One theory suggests cats have can use their ears to read magnetic signals from the earth. Research has shown some evidence that other animals including deer may also possess this skill. But there haven't been enough in-depth studies to prove this theory is 100% true. It is quite hard to study how cats find their way home when lost.
So we might have to accept what we know – yes, cats do have a kind of super power related to direction. But how they do it is a mystery.
Even though your pet cat does have amazing senses to guide it back home, there may be times when it gets disorientated and lost and needs some help.
Moving Into a New House
When you move to a new house your cat might be confused, distressed or unhappy to be in a new environment even if you are there with its favorite blanket, cat food and a whole lot of love.
Cats have been known to return to their own homes. These smart creatures of habit have managed to travel by foot for miles and miles over rough terrain in challenging weather conditions to get to the home they know and love.
When you move to a new home there are some steps to take so your cat makes the connection to your new house and knows it belongs there.
When you arrive at your new home sweet home keep your kitten or cat indoors for a week if possible. Don't give your cat the opportunity to roam around outside or it may make a run for it. Keep the windows closed and be careful when you go in and out.
Let your cat walk around your new house and get used to the new surroundings. Make sure it's belongings including toys and bedding are around. It will recognize its things and smell the scent and slowly know it is home.
After a week you can release your cat outside for short periods of time. Keep a close eye on your cat to make sure it doesn't go too far into the unknown. Soon your cat will forget about the old neighborhood and settle into the new life.
A tip from the old days is putting butter on your cat's paws when you finally let it outside.
It is believed by some cat owners that the butter will hide the smell of its previous home and it will lose the desire to run away. It also might be busy licking the butter from its paws. While this method seems a little odd it can't do any harm. If it works it could save you a lot of time, stress and money too.
Tips to Make Sure You Won't Lose Your Cat
If you know your cat is prone to roam keep it indoors any time you are out including when you go to work.
Use a leash or pet harness and take your cat for walks. Cats need regular exercise and fresh air to maintain their health and well-being. So even if you cat is an indoor cat it's nice to take it for a walk outside now and then.
Keep a routine for feeding your cat and also for bringing it inside. Cats are intelligent creatures so as darkness falls they will remember it is time to come indoors. As for food you know your cat will always be ready to eat especially if it's favorite cat food is waiting in its dish.
Invest in a catio. A catio is an outdoor cat enclosure so your cat is safe from harm, can't go far and still has the benefits of a stimulating outdoors environment. You can hire a local builder to make one, DIY or buy readymade kits online.
Inside the catio you can put toys, plants, bedding and different layers of shelves with ramps to keep your cat completely content and entertained. If you have the space and budget to build a catio it can be a great solution to keeping your cat from getting lost.
Cats that are spayed or neutered are far less likely to roam far away. When your cat doesn't have the urge to find a mate it won't be heading outside the boundaries of your property nearly so much. If you are not planning on letting your cat have kittens or breed you should get it spayed or neutered as soon as possible.
What to Do if Your Cat is Lost?
Step one is patience.
Cats don't have the same sense of time as humans.
For sure if a cat is hungry and wants to be fed it will come rushing home. But if it happened to catch a few mice during its adventuring it may not be hungry.
Some sneaky cats will have a little food tour they take every day. They will have places they go to be fed by kind-hearted people who might not realize they have loving homes. Or they might steal food from other cats in the neighborhood. If your cat gets into the habit of doing this it might stay away from home for longer stretches of time.
It could be playing outdoors or even basking in the sun. Often pets will return home when they are ready. After hours of searching everywhere you might hear that familiar "meow" and see your cat has returned.
Do a good search of your house, property and local area. Make note of your cats favorite hiding places. Most times your cat will come home when it's good and ready.
Make sure you have a recent photo of your lovely cat so you can show neighbors what your cat looks like and if necessary, print pictures and post a lost cat sign. Make sure the photo shows any distinctive markings that will help identify your furry feline. Posting on local notice boards and also online can hopefully get a happy result in a matter of hours.
Have a list of local animal shelters and vets so you can call around and see if someone might have dropped your cat off there.
Call your cat often and use a metal spoon to tap its food bowl. Cats have a very strong sense of hearing so could hear the familiar sounds even if they are far away.
Products for Finding a Lost Cat
There are many wonderful inventions on the market to help you locate your lost cat.
Here are some of the most effective ones.
Microchips: This is the most permanent and reliable way to monitor where your pet is. The chip is tiny and your vet can put the chip in your cat. It is injected between the shoulder blades and doesn't hurt and doesn't take long.
If your cat is found an animal shelter or vet can scan the chip and retrieve your contact details. But if you lose your cat you can't find it with the chip. You have to wait for someone to contact you. Don't forget to keep your info up to date.
Name tags: This is probably the most affordable method of keeping track of your cat. You can buy these handy cat accessories at your pet store or veterinarians clinic.
You can engrave your information include the cats name and your phone number. If someone finds your cat they will be able to contact you and will know your kitty isn't a stray or wild cat.
GPS tracker: Thanks to the miracle of technology cats can have a GPS tracker attached to their collar and it can be synced to your smart phone. You can always know where your cat is. This genius invention is fancy, but gives total peace of mind. Even if your cat roams far away you will be able to find it.
Cat scanner: A cat scanner can read signals from a special collar your cat wears. You can carry the scanner around and the signal will get weaker or stronger as you head in the right direction. It can be quite effective and is basically the older version of the GPS tracker.
Technology has given us some wonderful ways to keep track of our cats in recent years. Who knows what will be next? And the good news is the cost of the devices are getting more and more affordable. When the GPS tracker was first invented it was a bit pricy but now with many versions on the market the cost is more competitive and reasonable.
A Story About the Cat That Returned Home
Have you ever wondered how far away can a cat find its way home?
It is hard to believe this story is true. But this cat really did overcome all the odds and return home after an unbelievable time of being lost.
Rolly was a Tabbie cat who was five years old when its family moved from one state in America to another – across the entire country. Less than a week after they arrived Rolly disappeared and was nowhere to be found. After much searching and heartbreak, the family accepted he was gone forever.
But how wrong they were!
A whole year later, an unexpected phone call came from the people living in their previous house. Rolly had turned up at his old home. He was looking skinny, scruffy and rather disheveled but his collar was still on and he wasn't injured. What are the chances? Somehow Rolly had found his way home.
Soon his owner had to collect him and return him to his real home. While that trip to get him back was long, it was nothing compared to the epic journey the cat had made on foot. If only we knew the stories that went on.
If you search the internet you can find many miracle cat stories similar to Rolly's.
What the cat got up to during the months it was lost we will never know. But it does prove we can never underestimate the power of nature, the determination of cats or the miracle of life!
So now you know all about how your cat can probably get home by itself.
But there are many ways you can protect your cat's safety and also give yourself complete peace of mind by using methods including tracking technology.
With your cats astounding abilities to guide itself in the right direction and the amazing advances of modern technology we feel like your precious cat has a great chance of being home today, curled up and purring happily on your lap as you watch a movie on the TV.