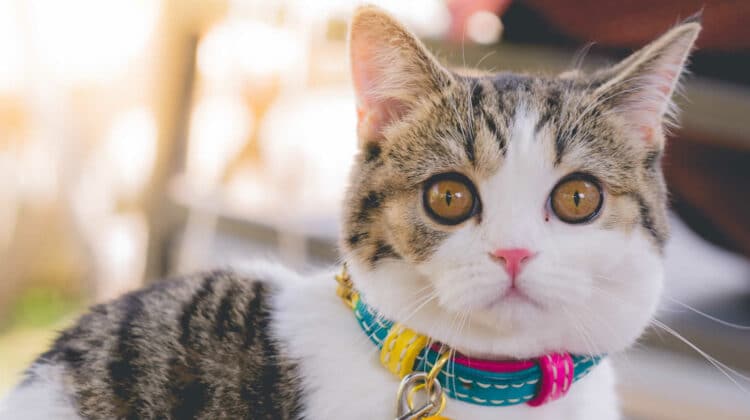 Like many cat moms, I had my female cat spayed at a young age. This meant I wouldn't need to deal with any surprise pregnancies, but it also meant that I wouldn't have to deal with my kitty's yowling. A cat's yowl isn't like the cute meows that a new owner expects. It's a long, wailing noise that can grate on your nerves!
Unspayed females tend to yowl during their heat cycles so that they can attract a mate. Removing their reproductive organs stops these heat cycles and should prevent yowling. Therefore, it can be confusing if your kitty continues to yowl after the procedure. Why is my spayed female cat yowling?
Unfortunately, cats vocalize for many reasons, not just to attract a mate. Your feline may have ovarian remnant syndrome, be seeking attention, feel stressed or in pain, or be protecting its territory. In this article, I take you through these causes and more so you can understand what your cat is trying to communicate and whether you need to worry.
Why is My Spayed Female Cat Yowling?
When your spayed female cat is meowing a lot, it can be both confusing and annoying. The spaying procedure was meant to stop the constant yowling, so why has your kitty decided to continue?
Unfortunately, cats don't use their vocalizations solely for attracting a mate, so spaying won't always stop your kitty's yowling. Cats also meow as a way of communicating with their owners. For example, my cat meows at night when I go to bed because I'm no longer giving her any attention.
Below are the top seven reasons why your cat could still be yowling. Read on to see which one fits your feline best:
1. Hormones Are Balancing
First off, let's look at how long it has been since your cat had its spay surgery. In an ideal world, the effects of this surgery would be immediate. However, it can take between 6 and 8 weeks for your kitty's hormones to settle.
During this period, your feline's hormones may make her feel like she is going through a heat cycle, even though this is now physically impossible. As a result, her constant yowling may continue through this time. A female cat's behavior after spaying may also result from the discomfort she is left in during the healing process.
The good news is that after the eight weeks, your kitty should be fully healed, her hormones should have settled, and her yowling should have calmed down. If you still have problems after that, try looking at the other potential causes on this list instead.
2. Ovarian Remnant Syndrome
You should check for ovarian remnant syndrome if your cat is still yowling a few months after its spay surgery. This syndrome occurs when some ovarian tissue is missed during the initial spaying procedure. The left-behind tissue can still produce estrogen, triggering your feline's heat cycle.
This heat cycle can be triggered at any point after your cat's surgery, sometimes occurring after years have passed. So, don't be tempted to overlook this cause if your feline was spayed a long time ago; it is still possible that this is the trigger of your cat's yowling.
Other signs that your cat is in heat include:
Restlessness
Attempts to get outside
In rare cases, your furry friend may also show signs of a false pregnancy, such as sudden changes in behavior and the growth of mammary tissue. If you think your kitty could be experiencing ovarian remnant syndrome, take them to the vet as soon as possible. Another surgery can resolve the issue but can cause health complications if left untreated.
3. Seeking Attention
Now that I have covered the causes associated with your cat's surgery, it is time to explore the idea that your feline may simply want your attention. It can be hard to ignore a cat's repetitive meows, and our feline friends know this and use it to their advantage.
Unfortunately, cats can't speak, so yowling is the next best way to communicate what they want. If your spayed female cat is yowling at night or when you get home from work, they may have missed you. Or perhaps she's trying to lead you to the kitchen because her food bowl is empty. Or maybe your cat meows at the door when they want to be let outside.
No matter what your feline wants, it should be evident if you pay attention to how they act. Once you work out what your cat wants, you'll probably be able to stop the yowling by meeting her needs.
4. Stress, Fear & Anxiety
Next up, we have stress, fear, and anxiety. Cats can be extremely sensitive to changes in the home, loud noises, different forms of travel, and anything else that goes against their daily routine. For example, my kitty gets stressed whenever I take her somewhere in the car.
When a cat feels stressed or scared, a typical response is yowling. This is their way of telling you that they don't feel safe. Do your best to remove your cat from the situation or, if that's not possible, try to comfort her instead, either by being there for her or by using calming pheromone collars.
Sometimes, a scared cat will try to hide in a safe place and stay until they feel safe enough to come out. If the stressor is inside your home, your cat might hide somewhere outside the house or run away from home. Therefore, listening to their yowls and acting appropriately are extremely important.
If your indoor cat is missing for 24 hours or more, try not to panic. I'd thoroughly search your home first and then ask your neighbors for help. A scared cat will rarely have gone very far.
5. Territorial Behavior
Another potential cause of your kitty's yowling is territorial behavior. Female cats can be just as territorial as males, especially when it comes to their owner and their home. If you have a new house member or cat, or there is a new feline in the area, this is a likely cause of your cat's meowing.
Your kitty's vocalizations will usually be directed at the new person or animal invading its territory. If your cat is suddenly so aggressive towards others, this is probably why. However, territorial behaviors can also be set off by more minor things, such as being able to smell another cat's pheromones on you.
The main goal of your kitty's territorial behavior will be to scare away any potential threats. In most cases, it won't go beyond this, but if your feline is going up against a particularly dominant cat, it may result in a catfight. In this instance, try to distract the cats rather than pull them apart, which could lead to injury.
6. Cognitive Issues
If your cat is old, it could suffer from a cognitive issue causing distress. Examples of these include cognitive dysfunction and cat dementia. As spaying usually happens at a young age, cognitive decline is unlikely to be the culprit behind your feline's yowling. However, some cats go through the procedure later in life, so it is a cause worth mentioning.
If your cat is experiencing a cognitive issue, her vocalizations will likely occur at night. Alongside this meowing, your kitty may also show some of the following signs.
Disorientation
Decreased activity
Restlessness
Irritability
Changes in sleep patterns
Lack of grooming
Before one of my furry friends got diagnosed with cat dementia last year, I often found myself wondering why my cat was attacking me all of a sudden. This is another common sign of a cognitive issue, as your kitty may become so confused that she no longer recognizes you.
Unfortunately, there is no cure for these conditions, but the issue can be managed with the help of your vet. Book your cat in for an urgent appointment and ask for their advice on making your kitty's life more manageable.
7. Pain & Discomfort
Finally, we get to the last reason why I think your spayed female cat may still be yowling: she is experiencing pain or discomfort. There could be many underlying causes of your cat's pain, including dental disease, an ear infection, an upper respiratory infection, or an injury.
In most cases, your kitty will not show any other signs of pain or discomfort besides meowing. Pain makes a cat vulnerable in the wild, so our feline friends have learned to hide their injuries. That being said, your cat may display other signs depending on how severe its pain is. For example, my cat meows when I pick her up because it puts pressure on her arthritic joints.
If you can't pinpoint any other reason for your cat's yowling, I would take her to the vet just in case so that they can check for any underlying causes of pain. Your vet will be able to treat the issue and prescribe some painkillers so that your feline can relax.
MY FINAL THOUGHTS
"Why is my spayed female cat yowling?" is a common question among cat owners. Felines yowl during their heat cycles, so the spay surgery should stop this behavior, right? Wrong! It turns out cats vocalize for tons of reasons, not just to attract a mate.
If your cat has recently been spayed, her yowling may stop when her hormones become balanced. After this time, it's likely that your kitty has ovarian remnant syndrome, a cognitive issue, or is trying to communicate something. She may be scared, in pain, seeking attention, or territorial.
I recommend that you take your cat to the vet if her yowling continues a few months after surgery. This is especially true if you notice other worrying symptoms, such as disorientation or poor grooming. Your vet will be able to examine your feline and make sure she is as fit and healthy as possible.