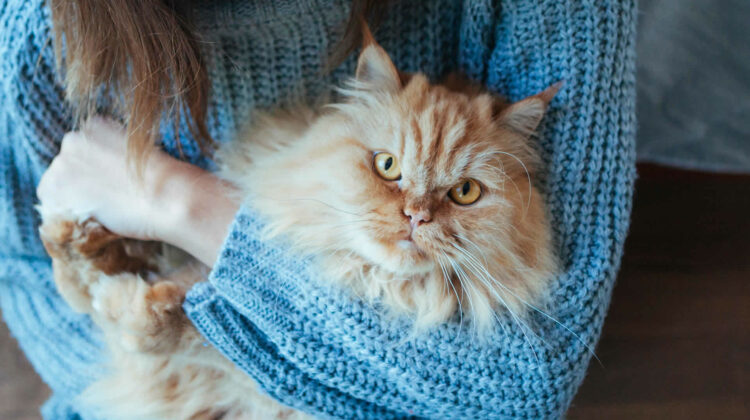 You wouldn't think that feeding cats would be such a difficult task. However, cats thrive off routine and need a consistent feeding schedule. Moreover, cats are naturally wired to eat several smaller portions throughout the day rather than a couple of bigger meals. This can make things more challenging!
What if you're not home to feed your cat regularly throughout the day? What if you're planning a night away and won't be there to feed your cat? Or what if you're just forgetful or simply super busy and struggle to feed your cat on time? I have the perfect product for you: smart cat feeders.
Now, automatic cat feeders have been around for a while and are no new thing. Yet smart feeders take things to the next level. They can be controlled from a mobile app so you have remote control over your cat's mealtimes. Many are even integrated with a camera and allow for two-way audio. You've never felt more connected to your cat while spending time away!
In this article, I review the best smart cat feeders on the market. I've also got a handy buying guide further down the article so you can find the right remote control cat feeder for you. Suddenly, caring for your cat just got that bit easier.
My Top Pick
The best smart feeder for cats is the Iseebiz Automatic Pet Feeder. This is an app-controlled cat feeder that does everything you could ask for. It accurately weighs out and feeds multiple portions each day, has a camera so you can keep an eye on your cat, and can be controlled from afar.
You can find a full review of this feeder and all the reasons I love it further down this page. Plus, I've reviewed some other top contenders you might prefer. Have a read of these product reviews and I'm sure you'll find the perfect Wi-Fi cat feeder in no time at all!
Best Smart Cat Feeders
App-controlled cat feeders are constantly updated, with new and exciting technologies coming to the market. The purpose of these feeders is simple – they want to make the task of feeding your cat as simple as possible! Some are far better at this than others though.
So, how did I choose the best Wi-Fi cat feeders for this list? I ranked each feeder in the below categories and recommended the products that scored highly in all criteria:
Ease of Use: Smart cat feeders are designed to make our lives easier. However, all the flashy tech can become confusing and end up making things overly complicated! I looked for feeders that were easy to use, set up, and integrate with the respective app. I also trialed the apps to make sure they're simple to navigate around as well.
Meal Frequency: Most cats prefer having several smaller meals throughout the day. Therefore, the best remote cat feeders will allow you to schedule multiple meals at different times throughout the day. The higher the meal frequency, the greater control we have over our cat's feeding schedules.
Portion Control: It is not just the timing of meals we want to have precise control over – it is the portion sizes too. Smart cat food bowls need to be able to accurately weigh out and deliver correct portions on our behalf. The more finetuned we the portion control settings, the easier it is to ensure our cats maintain a healthy weight.
Maximum Capacity: Some cat feeders will be able to store more food than others. In my experience, a larger capacity is better. It means you won't have to refill the station as often, saving you time. This is especially true if your cat has large portions or you have more than one furry companion.
Power Supply & Efficiency: Smart cat feeders will need a power source to function. Many rely on batteries, and the more energy-efficient the better. Others will plug into a power supply which can limit where you place them. The best feeders have dual supply though; this gives you the choice and ensures the feeder still works if the power cuts or batteries die.
Camera Quality: Many smart feeders have in-built cameras that allow you to check up on your pet while you're not home. A key consideration for a cat feeder with a camera is the camera quality. You don't want a fuzzy video that lags – good streaming and video quality are a must. Some even come with night vision!
Now you know precisely what I was looking for in the best smart cat feeders, let's get on with the product reviews.
The best smart cat feeder that I swear by is the Iseebiz Automatic Pet Feeder. Why do I love this product so much? It literally comes with all the smart features you can imagine. It has a built-in pet camera, accurate portion controls, and can be controlled remotely via an intuitive mobile app.
Let's start with talking about portion control as this is vital for your cat's health and happiness. The Iseebiz feeder allows you to set up to six meals per day. I only use five, so this should be plenty for most cats. There are then 20 different portion sizes to choose from, with 5g for each portion. This allows you to have pretty accurate control about what, when, and how much your cat eats.
All of the portion settings are controlled using a mobile app. From the app, you can also feed your cat manually if you need to. This is where the in-built camera also streams live footage – simply log in to the app and see immediately what your cat is up to. The camera is in HD with a wide-angle lens and night vision capabilities for unrivaled video quality at all hours of the day.
While watching your cat, you can choose to interact with them too. The two-way audio capabilities mean you can chat to your cat no matter where in the world you are. And you'll be able to hear them chatter back. Whenever you don't have time to speak to your cat live, the pre-recorded 10s voice clip will help them feel at ease in your absence.
All of these features are pretty easy to set up. I've even got my feeder synced with my Alexa to effortlessly give my cat an extra snack when I am home. This is also a dual power feeder. However, to get the app and Wi-Fi functions you need to be using a power adapted. This can limit where the feeder goes but is a minor flaw for an otherwise great product.
Pros
Schedule up to six meals per day
Choose between 20 different portion sizes
Portions and feeding times controlled from a mobile app
HD wide-angle camera to watch your pet while you're away
Has two-way audio to permanently feel connected
Options 10s voice recorded message
Syncs with Alexa devices for simple feeding when home
Infrared detection prevents the bowl from overfilling
Dual power supply in case of power outages
Cons
Does not support 5GHz Wi-Fi networks
Works using dry cat food only
Needs to be plugged into a power adapter for app and Wi-Fi functions
Power supply will limit placement in your home
Do you have more than one cat in your household? If so, you can purchase multiple smart feeders for each of your kitties. However, a better option is to purchase a remote control cat feeder designed with two cats in mind; a product such as the WellToBe Smart Cat Feeder.
This cat feeder comes with a two-way splitter that directs the kibble into two different bowls – one for each of your cats. Unfortunately, you cannot program two different portions to drop into each bowl. Instead, both your cats have to be eating the same amount. But hey, there's nothing to say your cats wouldn't eat from the wrong bowl anyway, so this isn't really a drawback in my opinion.
You can schedule up to 6 meals per day for your cats and have 48 different portion sizes to choose from. This helps you to establish and maintain a strict healthy meal plant for your pets. And, being a smart feeder, this is all controlled through a mobile app. You can record a 10s audio clip with each meal as well, calling your cats to come and eat.
A few other perks of this feeder include its low food warning signal, silicone seal that keeps food fresh, and the non-slip feed so it doesn't get pushed around or tipped over. The bowls are also made from food-grade stainless steel which is super safe and hygienic. Plus, the bowls tilt slightly to make it more comfortable for your cats to eat from.
With all this in mind, it is one of the best automatic cat feeders for two cats. However, that's not to say this product is perfect! It doesn't work with wet cat food (you can find some great automatic wet cat food feeders here though), and the programming instructions could be written a little more clearly. Still, it's a great feeder for two kitties sharing nonetheless.
Pros
Has a two-way separator so great for two cats sharing
You can schedule up to 6 meals per day
Choose from 48 different portion sizes
Optional 10s voice recorded audio clip
Has a signal for when food levels are running low
Non-slip feet to prevent tipping and spilling
Silicone seal keeps dry food fresh
Bowls made from food-grade stainless steel
Tilted bowls for comfort when eating
Cons
Only works with dry cat food
Programming instructions are a little confusing
Cannot program two different portions for each bowl
Smart cat feeders often come with big price tags – all the technology and added convenience don't come for free! However, if you're low on funds, the Peteme Automatic Cat Feeder with App Control could be just what you're looking for. This has some great smart features for a very affordable price.
Like all smart feeders, this feeder links to and is controlled by a mobile app. The Peteme app is easy to connect to and set up. From the app, you can control all of the feeder settings, including feeding times and portion sizes. The app also sends friendly reminders to ensure you keep up with feeding, cleaning, and replenishment, which is super handy.
The maximum volume of food that this feeder can hold at once is 4L. This should be plenty to last for several weeks, depending on your cat's portion sizes. This food is all kept fresh thanks to the tight seal at the top. I also love the transparent container which makes it easy to see when food levels are running low and need to be replenished.
You can schedule up to six meals per day with this feeder, which should be plenty for most cats. There are also 10 different portion sizes to choose from per meal, with 10g between each. It would be nicer to see smaller steps for more accurate control, but I guess that comes with the lower price. There is the option to set a voice recording to play just before food is released as well.
The main downside of this smart feeder – as with nearly all of them – is that it can only take kibble and doesn't work with wet cat food. However, it is simple to clean, runs off a dual power supply, and is a great solution for whenever you have time away from home.
Pros
One of the most affordable smart cat feeders
Connects to an app that is easy to use
Straightforward to setup
Can schedule up to 6 meals per day
There are 10 different portion sizes to choose from
Option to record a 10s voice message
A tight seal keeps food inside fresher for longer
Transparent container makes it easy to keep an eye on the food levels
Has a total capacity of 4 liters
Powered by battery or AC cable
Cons
Portion sizes go up in 10g increments
Only works with dry kibble 2mm to 10mm in size
Requires 3 D-cell batteries which aren't the most common
Most smart cat feeders are designed to work only with dry kibble. But what if your cat only eats wet food? Well, you might want to try the SureFeed Microchip Pet Feeder Connect. This is more like a smart cat food bowl than a feeder, but it uses plenty of modern technology to make mealtimes easy.
Now, this feeder does not dispense meals at a set time each day and isn't great if you are planning on leaving your cat overnight. However, it can really help with accurate portion control. Simply set the portion size in the mobile app. As you fill the bowl, the LEDs will guide you to the correct portion weight within 1g of accuracy!
The in-built scales in this feeder also serve another purpose – they can accurately track how much and how often your cat is eating. All this information is available on the mobile app. It can help you spot changes in eating habits quickly, which is one of the earliest signs of illness. Thus, this product is fantastic in keeping your cat as healthy as can be.
I'd also recommend this smart cat bowl if you have two cats on different diets or as a dog-proof cat feeder. It is a cat feeder with collar or microchip sensor that has a lid over the top. The lid will only open in response to your cat's unique microchip ID, so your other pets can't gain access. This lid also helps to ensure the wet food retains its moisture.
The main downside of this feeder is the cost. Plus, if you want all the benefits of the app you'll also need to purchase the Sure Petcare Hub which is sold separately. Also, you cannot limit how much your pet eats per meal, only how much you put in the feeder each day. Therefore, you'll still have to be there each mealtime, and it's not useful in adopting a feeding schedule.
Pros
Only smart feeder for wet cat food
Can also be used for kibble of any size
Accurately measures portions to the nearest 1g
Ideal for cats on prescription diets
Stops other pets from eating your cat's food
The lid ensures wet food remains fresh
Can track your cat's eating habits on the app
Changes to appetite provide early warnings of illness
Cons
Expensive product compared to other feeders
Requires purchase of the Hub for smart features
Doesn't allow you to schedule feeding times
Not useful for traveling or nights away from home
The WOPET 6L Automatic Cat Feeder enables you to schedule up to a whopping 15 different meals every single day. This allows you to have extremely tight control over your cat's feeding schedule and is great for anyone that wants to adopt a more complex routine.
You're also given incredible control over the portion sizes of each meal. There are 50 different portions to choose from, each going up in 5g increments. This can really help to control your cat's body weight and establish good eating habits. And thanks to the Wi-Fi-connected app, this can all be controlled perfectly while you're away from home.
You can also record a voice message to play every time your cat gets fed. This can help them feel close to you from afar. Plus, this feeder is easy to clean and set up. It also has a dual power supply, so you can choose between using battery power or plugging it into the mains. This is also great in the case of power outages or the batteries dying – your cat will always get fed on time regardless.
Unfortunately, this smart cat feeder only works with dry food, which can be limiting. However, it has an intelligent anti-clog design and holds up to 6L of food at once. The food container is transparent so you can easily monitor the food levels, and there are LED lights that indicate when the food is running low. The infrared sensor also prevents the bowl from overfilling – yet another perk!
Pros
Allows you to schedule up to 15 meals per day
Choose from 50 different portion sizes 5g apart
All controlled from the mobile app
Can feed manually using the mobile app as well
Anti-clog mechanism to stop the feeder from jamming
An infrared detection sensor prevents the bowl from overfilling
Set a 10s voice recorded message for your cat
Holds up to 6L of dry food
Clear container and LEDs make monitoring food levels easy
Choice of battery or AC power
Easy to clean and set up
Cons
Not suitable for wet cat food
Can only use used with kibble measuring 5mm to 15mm
Only works with Wi-Fi, not mobile data
Feeding your cat while you're away from home is obviously important. But what if you want more? What if you still want to feel connected to your furry friend even when you're away? If this sounds like you, try the LeeKeeLuu Automatic Cat Feeder.
This product has a 1080p HD camera and two-way audio so you can feel connected to your cat no matter the distance. You can live stream video footage straight to your device via the mobile app and talk to each other in real-time. The camera even has night vision! Through your phone, you can take and store adorable photos and videos as well to look back on.
High-tech camera and audio aside, this feeder performs well in terms of portion control and scheduling too. You can schedule whatever feeding times you like from the app. You also have the option to choose between 10 different portion sizes. However, these are 10g apart and so don't offer the most accurate portion control.
Sadly, this automatic cat feeder with Wi-Fi only works with dry cat food. That being said, it can hold up to 6L of the stuff which will last for several weeks. The food container isn't transparent though, so make sure you remember to check it and replenish the food as necessary. Otherwise, your kitty won't be getting its dinner! When you are refilling, the unit is easy to clean.
Pros
1080p HD camera to keep an eye on your cat
Receive live video footage straight to your device
Two-way audio to chat to your cat while you're away
Nightime vision camera and motion sensors
Holds up to 6L of dry kibble
Can record an optional 10s voice message
Easy to clean and set up
Accurately schedule multiple mealtimes every day
All portion sizes and times can be controlled remotely
Cons
Does not work with wet cat food
Portion sizes are 10g apart, which is a little large
The food container is not transparent
Not compatible with 5GHz Wi-Fi
Smart Cat Feeder Buying Guide
Finding the best remote control cat feeder for you can be a daunting task. There are so many Wi-Fi cat feeders on the market today, each claiming to be better than the last. However, with a few simple pointers, finding the perfect smart cat feeder becomes easy.
Below are just some considerations you should think about before purchasing any feeder on this list.
Type of Cat Food
Most remote cat feeders have a dispenser-style design and are only compatible with dry food. These feeders are better in terms of usability. In an air-tight container, dry cat food can be left for weeks. This means you won't need to attend to the feeder for months and can conveniently control all mealtimes from your device.
However, even these feeders can only take kibble of a certain size or the mechanism becomes jammed. For example, the Peteme Automatic Cat Feeder (#3 product recommendation) only works with dry kibble measuring 2mm to 10mm. Comparatively, the WOPET 6L Automatic Cat Feeder (#5 recommendation) only takes dry food 5mm to 15mm in size.
If you do want to purchase an app-controlled cat feeder for wet food, your only option is the SureFeed Microchip Pet Feeder Connect. However, depending on what you want the feeder for, an automatic wet food feeder without smart app control and Wi-Fi capabilities might be better.
Number of Portions
The type of food you feed your cat is important, but so is the frequency of their meals. I would recommend purchasing a smart feeder that allows to you program your cat's current feeding schedule into it. This is far better than changing your cat's routine to match a new feeder, which could cause unnecessary stress.
For example, a feeder that serves a maximum of six portions each day is no use to a cat that usually gets eight. Similarly, there is no point in buying a feeder that sets up to 15 different portions if you only feed your cat twice each day. Think about what your cat needs and take it from here.
Portion Size & Accuracy
All smart cat feeders will give you some control over portion size. However, the more precise control, the better! This will ensure you're giving your cat the food that they need to be a healthy weight, rather than their portions being controlled by what the feeder can offer.
Most app-controlled cat feeders will give you portion sizes to the nearest 5g. Others will have larger 10g increments between the available portion options. Which is best goes hand-in-hand with how often your cat eats. If you feed your cat a few big meals, this latter option might work perfectly. On the other hand, more fine-tuned control is more important for smaller and more frequent mealtimes.
Smart Technology Options
All smart cat feeders rely on the latest technology to take their functionality to the next level. However, the exact smart technology options between feeders vary. Below are just some examples of smart features that might be available:
Integrated pet cameras to keep an eye on your cat while away from home
Two-way audio capabilities so you can speak to your cat from afar
The ability to schedule meal times and portion sizes from a mobile app
Monitoring notifications to inform you when your cat doesn't eat
Voice recorded messages to alert your cat it is dinner time
Compatibility with Alexa and Google devices for even easier feeding
If you want, you can probably find a feeder that does every one of these options! However, bear in mind that, generally, the more advanced the technology, the more the feeder costs. Therefore, you might want to think of features you want and which are worthwhile splurging on.
This will, of course, all boil down to the reason you're thinking about getting a feeder in the first place. If you're away from home frequently, a camera and two-way audio might be important to you. But if you're getting a smart feeder to better control portion sizes and health, monitoring notifications and accurate scheduling might be a bigger priority.
Power Supply
Finally, you will want to consider the power supply for your cat feeder. I always advise owners to opt for dual-powered units. This is best for several reasons:
You can usually choose whether you use the battery and AC power
If running on batteries and they die, the AC power means the unit still operates
If running on AC power and there is an outage, the batteries work as a backup option
You can use the feeder when traveling and plug it in at your final destination
However, you can opt for one of the other if you prefer. Both have their advantages and disadvantages. Battery-operated feeders can be placed anywhere in your home. But the batteries will need replacing frequently, which is an ongoing cost. On the other hand, units that plugin need to be near a socket and their cables can be a hazard, but you'll never need to replace batteries again.
Why Purchase an App-Controlled Cat Feeder?
If you've made it this far, you probably already understand the perks of getting a smart feeding device for your cat. But if you're on the fence, here's a look at all the benefits these clever devices bring:
Helps Your Cat Maintain a Healthy Weight: It can be easy to overfeed our pets accidentally. If you live with multiple people, this mistake becomes even more likely and your cat might be fed more meals than she is supposed to. Smart feeders feed your cats for you so that mistakes in portion sizes cannot be made. This is great for your cat's health and crucial in helping them maintain a healthy weight.
Feeds Your Cat at Awkward Hours: My cat wakes up at 4am for food every day. Can you believe that? 4am! Before I started using a smart feeder, this meant I was up at the crack of dawn every day giving her breakfast. Smart feeders can schedule mealtimes for you, so you never have to get up at stupid times again. They're also ideal for feeding your cat at other awkward times, such as if you're out for dinner or later home from work.
Feeds Your Cat Remotely: Do you spend nights away from home a lot? Or perhaps you have long days in the office and struggle to stick to a consistent feeding schedule? A remote cat feeder will allow you to feed your cat from the office or anywhere else you may be. You can schedule this to happen automatically, or feed them manually from your mobile device. This is great in helping your cat maintain a healthy feeding routine.
Highlights Changes in Your Cat's Appetite: Did you know that a change in appetite is one of the earliest signs of many illnesses? Cats are notoriously good at hiding pain and discomfort, but their eating habits always reveal when something is wrong. Smart feeders can track how much, how quickly, and how often your cat eats. If there are any abnormalities, these are highlighted to you right away.
Never Miss Your Cat Again: Do you miss your cat while you're away from home? I know I do! I always wonder about what she is up to and whether she's okay without me. A cat feeder with a camera allows you to watch your cat live from anywhere in the world. Many even come with two-way audio, so it's almost like you're right there with them. If anything is wrong, you're also alerted right away and can call someone over to help.
Leave Your Cat Home Alone: Sometimes, we need to leave our cats overnight. For most healthy adult cats, this is fine as long as you have the right equipment. Smart cat feeders will feed your cat in your absence. Remember these feeders aren't magic though, and leaving cats alone for 4 days is never a good idea. They're a great short-term solution though for whenever you need it.
FAQs
Q: What is a smart cat feeder?
A: A smart cat feeder is a pet feeder that connects to smartphones and/or computers via an app. This gives you control over your cat's portion sizes and feeding times from afar. Many also have in-built cameras and audio recordings to help you and your cat stay connected.
Q: Can you put wet cat food in an app-controlled cat feeder?
A: Most smart cat feeders are designed to work with dry food only. However, there is one smart feeder suitable for wet food; the SureFeed Microchip Pet Feeder Connect. This feeder won't feed your cat while you're away, but it's great for accurate portion control and for cats on special diets.
Q: How many times per day should I feed my cat?
A: Cats should never go longer than 12 hours without food, meaning you need to feed your cats at least twice per day. However, in the wild cats eat small yet frequent meals. Feeding cats multiple times each day will also stop cats from begging for food between meals.
Q: How long can I leave my cat with a smart cat feeder?
A: Healthy adult cats can usually be left alone overnight or for up to 24 hours with a smart cat feeder. However, remember that feeding is only one of their needs! They also need to have access to fresh water, and you'll want to consider self-cleaning litter trays too.
Q: What is the best automatic smart cat feeder?
A: In my opinion, the best smart cat feeder is the Iseebiz Automatic Pet Feeder. It allows for great portion control, accurate feeding schedules, and even has a camera to help monitor your cat while away. All the other top-rated products are on this page.
Q: How do you use a smart pet feeder?
A: All smart pet feeders will work slightly differently, so this depends on the precise product in question. Most manufacturers will make setup and usage as simple as possible. Refer to the instructions for each feeder for more help.
Q: What are the benefits of a smart cat feeder?
A: Smart cat feeders are useful if you're busy, forgetful, or away from home a lot. They help ensure your cat gets fed the right amount at the right time, even when you're not there! Many also have built-in cameras so you can stay connected while away from home.
MY FINAL THOUGHTS
A smart cat feeder is a great investment, especially for busy and forgetful owners who aren't there as much as they'd like to be. Using these devices, you can accurately plan and control portions from anywhere in the world. For even better remote control, opt for units that have cameras and audio functions. You'll never have felt so connected to your furry friend.
Hopefully, this article will give you a start in your search for the best products. Remember to consult the buying guide before you make a purchase so you buy the feeder that's right for you!