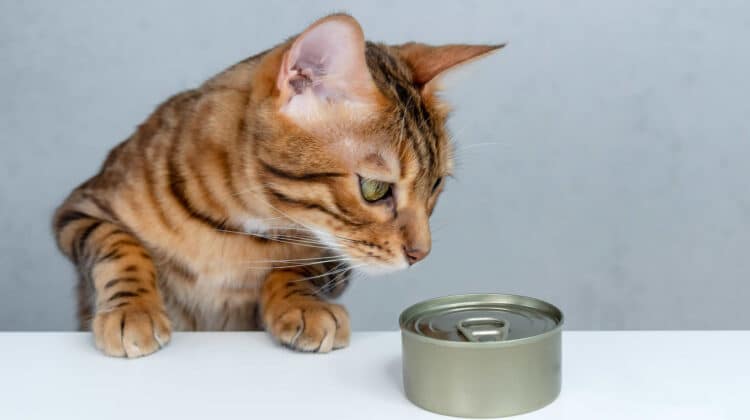 Disclaimer: This article contains general information and recommended products for urinary tract problems that you can buy without a prescription. For any health problem of your cat, it would be best to consult your veterinarian.
Feline Lower Urinary Tract Disease (FLUTD) is one of the most diagnosed conditions in pets. FLUTD refers to a group of urinary problems rather than a specific issue, but many forms of FLUTD are caused by urinary crystals that block the urethra.
Cats with urinary crystals struggle to urinate; you'll probably notice your cat keeps going to the litter box, but nothing happens! Or maybe your cat keeps trying to pee, but only a little comes out. Such issues cause unwanted behaviors as well, such as your cat urinating outside the litter box. Besides, the presence of these urinary crystals causes severe pain and discomfort for your furry friend.
Your best option for treating these conditions is to speak to your vet, who will often prescribe special diets to reduce crystal formation. Unfortunately, these diets are notoriously expensive! But here is the good news: there are non-prescription urinary cat food alternatives that can be almost as effective as their veterinary-recommended counterparts.
In this article, I run through six of the best non-prescription cat food for urinary crystals. I explain what makes these foods great for cats with urinary problems and how to choose the right food for your kitty. Remember though; it is still advisable to speak to your vet before making a change. You don't want to make your cat's urinary issues any worse!
My Top Pick
The best urinary cat food non-prescription substitute is this wet food from Hill's Science. Developed by nutritionists, this has a healthy mineral balance with low levels of magnesium to support the urinary system. It is also made with high-quality protein for easy digestion and high water content to help dilute urine.
You can find a full review of this incredible product below. As you'll soon learn, this veterinary-recommended cat food has several other key features to support other areas of your cat's health as well.
Or, if this isn't the product for you, full reviews for all other seven top-rated urinary cat foods are further down this page; no prescription is needed for any of them.
Best Non-Prescription Urinary Cat Food
Before I run through all the top products, I want to emphasize what I'm referring to when I say non-prescription urinary cat food. Unlike prescription diets, these cat foods don't contain any medication or drugs known to treat FLUTD. However, they have certain ingredients that discourage the formation of urinary crystals.
Below are key factors that all the best non-prescription cat foods for urinary crystals must have. Only those that scored well in each category made it onto this list of recommendations:
High Moisture Content: Cat food for good urinary health should ideally have a high moisture content. This helps to improve hydration and supports the production of less concentrated urine. And the more diluted the urine, the less likely crystals will form. Cats can obtain this through drinking, but as notoriously bad drinkers, high-moisture food helps.
Low Magnesium Content: Magnesium is found in most commercial cat foods and carries several health benefits in moderation. However, uric crystals form when so much magnesium is consumed that it starts crystalizing in the urethra. Ensuring whatever you feed your cat has a low magnesium content keeps crystal formation to a minimum.
Low Ash Content: Ash in cat food refers to the inorganic mineral content left over when the organic content is burned off, usually a combination of magnesium, calcium, phosphorus, and more. Magnesium is the main mineral responsible for crystalizing in the urethra, but other minerals can also be detrimental. Therefore, it is worthwhile looking for low-ash cat food.
Low High-Quality Protein Content: After digestion, protein waste products are processed through the kidneys. High-quality protein is easier for the body to digest, putting less strain on the kidneys. Likewise, high-protein diets put more pressure on these vital organs. As the kidneys play a crucial role in urine formation, keeping them healthy is essential!
Now you know what the best cat food for urinary health without a vet prescription looks like. So, are you ready to learn more about the top products on the market? Here are my top six recommendations all cats with urinary crystals can benefit from eating.
This veterinary-recommended wet cat food from Hill's Science is a fantastic option for cats that need urinary system support. It doesn't contain any medication and can be bought without a prescription from your vet. However, its balanced mineral combination helps prevent the formation of crystals to promote a healthy urinary system.
Looking at the magnesium content, it contains only 0.068% on a dry matter basis. Most vets recommend a maximum magnesium content of 0.12%; Hills have kept the magnesium level within the healthy range. There are also low levels of phosphorous (0.76%) and calcium (1.03%) to support the urinary tract further.
Unfortunately, ash content is higher than I'd like to see at 7%; ideally, we want food with a maximum of 5% ash. However, as Hill's has provided a complete breakdown of all the minerals, and we know these are within a healthy range, this slightly elevated ash content is nothing to worry about. Besides, it has an extremely high water content that dilutes this inorganic matter effectively.
Another essential feature is the protein used in this food, accounting for an impressive 36.3% on a dry matter basis. This protein is not 100% pure animal protein, and some pork by-products are included in the recipe, but real chicken is the primary protein source. This ensures your cat gets quality protein that is easy to digest and full of essential amino acids for overall good health.
Finally, this cat food doesn't just support the urinary system! It also contains vitamin E and Omega-3s and -6s for healthy skin and coat. Its high natural fiber content also helps reduce hairball formation and improve digestion. This food is highly recommended with its multi-use health benefits, quality ingredients, and perfectly balanced formula.
Pros
Contains only 0.068% magnesium for good urinary health
Low contents of other minerals, such as calcium and phosphorus
Made from high-quality real animal protein
Additional vitamin E and Omegas for healthy skin and coat
Helps reduce the formation of hairballs with its high fiber content
Wet, high-moisture food that works to dilute
Cons
Slightly higher ash content than preferred (7%)
Only comes in chicken flavor
Another great product is this dry cat food for urinary health from Farmina. This food is duck flavored, and 94% of the protein comes from natural animal sources. Overall, the protein content is 33%. This is a perfect balance – your cat gets enough protein and all essential amino acids delivered in the diet without putting too much strain on the kidneys.
The analytical mineral content of this food also helps reduce the formation of mineral deposits and urinary crystals. There is only 0.08% magnesium, 0.80% phosphorus, and 1.00% calcium, ensuring your cat's mineral needs are met without increasing the risk. Crude ash content is slightly high at 7.90%, but the breakdown of the individual minerals gives me confidence in this food.
My favorite thing about this food from Farmina is its natural origin. The recipe contains limited ingredients, keeping things simple for your cat's digestive system. It also uses natural ingredients for balanced nutrition, such as dried cranberry, chamomile, green tea, rosemary, and quinoa. It has no artificial preservatives, no cereals, and is cruelty-free.
The main downside of this cat food is its moisture content. As a dry food, the moisture content is only 8%. You need to ensure your cat is drinking enough water to help compensate! A cat drinking a lot of water and meowing in approval can reap the rewards without the risk of becoming dehydrated.
Pros
Contains healthy mineral levels to reduce crystal formation
Actively lowers urinary pH to help improve urinary health
Contains 33% protein, 94% of which comes from real animal sources
Farmina use limited natural ingredients in all their products
There are no artificial preservatives or cereals
Contains essential vitamins and antioxidants for overall good health
Cons
Ash content is slightly higher than preferred
Low moisture as this is dry food, so cats must drink a lot of water
Prescription cat food is notoriously expensive, and even non-prescription diets cost more than traditional food. If you're tight on budget, why not try this dry food from IAMS? You can get a large bag for a very affordable price! It lacks quality a little compared to more expensive options, but it is still a brilliant option nonetheless.
Firstly, despite being a low-value option, real chicken is the number one ingredient in this recipe. Some chicken by-products are included but seeing real animal protein listed first is excellent for budget-friendly food. This protein is easier to digest and helps support strong muscles, and the overall protein content is gentler on the kidneys.
Mineral levels are also low to support the urinary system. Unlike the other foods I've reviewed, IAMS doesn't give a full mineral breakdown. However, the food does contain only 0.1% magnesium and 1.0% calcium, perfect for preventing crystals while providing the minerals needed for good health. This also helps to lower the urinary pH to prevent crystal formation.
What's more, IAMS tackles several other health conditions with this all-encompassing formula. They use vitamin E for a strong immune system, Omega-3s and -6s for healthy fur and skin, and calcium and potassium for good heart health. Additionally, the dry kibble helps clean teeth and prevent tartar build-up, but ensure you check your cat's fluid intake to compensate for the low moisture content.
Pros
Most affordable non-prescription urinary cat food
Lists real chicken as its number one ingredient
Contains only 0.1% magnesium to prevent crystal formation
Perfect mineral balance to lower urinary pH and support urinary health
Contains vitamins and Omegas essential for overall health benefits
Crunch kibble helps clean teeth and prevent tartar build-up
Cons
Low moisture content as this is a dry cat food
Does contain some animal by-products
I have already reviewed the wet cat food from Hill's pet – it's my preferred product for anyone that wants to support their cat's urinary system. However, they also have a dry food option which is worth mentioning. As you cannot leave wet food out for more than an hour, dry kibble is excellent for the busy owner!
Like this wet food product, this cat food contains optimal levels of all dietary minerals. Magnesium content is 0.077%, calcium content is 0.74%, and phosphorus content is at 0.62% on a dry matter basis. This is enough of these minerals for your cat to receive optimal levels without excess left over to form crystals in the urethra.
Hill's also uses high-quality protein for this recipe, with real chicken as the number one ingredient. This is easily digestible, puts less strain on the kidneys, and helps to maintain lean muscle. No chicken by-products are used whatsoever, and natural sources and used where possible.
They've also included healthy fiber for hairball reduction, fatty acids for healthy skin and coat, and antioxidants to support the immune system. As a wet food, the one thing this product is lacking in moisture, but purchase a cat water fountain, and you should be able to keep your cat adequately hydrated without too much trouble.
Pros
Balanced mineral content to prevent urinary crystals
Uses high-quality real chicken and no chicken by-products
Contains fibers for hairball reduction and healthy digestion
Fatty acids, vitamins, and minerals for healthy skin and coat
Actively controls urinary pH to ensure it remains acidic
Cons
Dry cat food, so it does lack moisture
If your cat is a fussy eater, Purina's Pro Plan cat food is a fantastic option. You can choose from eight different flavors, so there is bound to be one your cat finds delicious. Your options are chicken, beef and chicken, grilled seafood, ocean whitefish, whitefish and tuna, salmon, seafood, and turkey. You can also choose between pate or meaty morsels; what more could a cat want?
Flavors aside, this is a brilliant cat food for supporting the urinary system. It provides low levels of dietary magnesium (0.024%) to reduce crystal formation. At the same time, it also actively lowers urinary pH to make it more acidic. Urinary crystals form more easily in alkaline conditions, so this also plays its part in preventing urinary blockages.
Crude ash content is low as well, sitting at a maximum of 2.8% (depending on the flavor). Besides, it contains a good amount of crude protein from natural animal sources and a healthy dose of fats and fiber. As a wet food, up to 78% of the cat food comes from moisture. This makes it an incredible urinary wet cat food non-prescription substitute!
Additionally, the recipe is infused with 25 essential vitamins and minerals, plus the essential amino acid taurine. These all contribute to overall good health, including healthy skin and digestion. There aren't any artificial colors or preservatives either!
Pros
Comes in many different flavor and texture combinations
Contains only 0.024% magnesium to support urinary health
Low ash content and well-balanced with vitamins and minerals
Uses high-quality protein in all its recipes
Has a high moisture content (78%) to help dilute urine
Doesn't contain any artificial colors or preservatives
Cons
Not the most budget-friendly
Purina has another non-prescription urinary tract health food in their ONE range. Like the previous product, Purina sticks to a 0.024% magnesium content. This helps to prevent the formation of urinary crystals, lowers urinary pH, and promotes all-around good urinary health. It also contains only 2.8% ash, which is great for urinary and kidney issues.
Unfortunately, the protein quality in this food is not on-par with other brands. It mainly uses meat by-products as its primary protein source, whereas real chicken, beef, and liver are only used in smaller amounts. Nevertheless, the type of protein used could be beneficial for anemic cats. Beef and liver have a higher iron content which helps increase the oxygen-carrying capacity of the blood.
Moreover, this Purina ONE food doesn't contain any fillers. That's right – it's made entirely without soy, wheat, or corn. These fillers are difficult to digest, so their complete elimination from this formula counteracts the slightly lower-quality protein. The natural formula also contains all essential vitamins and minerals to promote a healthy diet.
The moisture level of this non-prescription urinary cat food is 78%. Once again, this helps to dilute urine and promote a strong urinary system. The food is blended into a pate, too. All cats will enjoy this soft texture, and you won't need to worry about your cat licking the gravy and leaving the meaty chunks again!
Pros
Contains only 0.024% magnesium and 2.8% crude ash
Actively lowers urinary pH to improve urinary health
Contains iron-rich beef and liver, great for anemic cats
High moisture content (78%) to help dilute urine
Entirely free from fillers and contains added vitamins and minerals
One of the more affordable non-prescription urinary cat foods
Cons
Protein quality is not as high as other brands
Non-Prescription Cat Food for Urinary Crystals: Buying Guide
I've just given you six incredible non-prescription cat food for urinary crystals. However, you must still choose the right option for your cat! As always, I suggest getting a veterinary opinion before swapping cat food, but the factors below can help you narrow down your choices more easily.
Price and Budget
Anyone looking for non-prescription urinary cat food is likely tight on budget. After all, medicated diets from a vet are more effective in treating urinary issues than non-medicated versions; if you can afford them, there is no need to not opt for a prescription diet. But as you're trying to avoid prescription diets, affordability is probably a top concern.
Thankfully, you can find non-prescription alternatives that are budget-friendly. Nevertheless, I suggest going for the most expensive option you can afford. There is no price on your cat's health, and the money you save on food will only be spent on costly veterinary bills further down the line.
Quality of Ingredients
The price of cat food and the quality of the ingredients used generally go hand-in-hand; the better the quality of the ingredients, the more the food will cost. This is why opting for a more expensive product is beneficial. You are paying for better quality, and your cat's body will thank you for it.
Always check the quality before purchasing any non-prescription cat food. You want to find products that contain real animal meat (rather than meat by-products), a low carbohydrate content (choosing wholemeal carbs where possible), and soy protein.
These poor-quality ingredients can contribute to obesity, diabetes, kidney disease, and other medical issues. You're searching for a new diet to improve your cat's health rather than worsen it! Check the ingredients of all cat foods and ensure you choose a nutritionally balanced option, providing everything your cat needs without additional unhealthy fillers or empty calories.
Cat's Preferences
Your cat's preferences are crucial when deciding on their diet. If you don't find a food your cat enjoys the taste of, it might refuse to eat any food. This leads to malnourishment and several related health problems. Besides, your cat eating food it hates daily will make your poor feline miserable. Imagine only ever eating food you hate for the rest of your life – no, thank you!
Therefore, it is vital to find a food your cat finds tasty. All cats have different preferences when it comes to food, so you need to consider what precisely your cat likes. You might know this already! And if not, consider the food they eat currently. If you can find a similar cat food made specifically for urinary health, then this is a pretty safe option.
The two primary considerations are flavor and texture:
Texture: If your cat prefers wet food, search for a urinary wet cat food non-prescription substitute. On the other hand, dry cat food for urinary health is better for cats that like kibble. If opting for dry food, try getting soft dry cat food with higher moisture content.
Flavor: Many different animal proteins are used to make cat food. Poultry is an excellent option as most cats love the taste. However, your cat might prefer salmon, tuna, beef, pork, liver, duck, or other animal protein sources!
Other Health Considerations
The best non-prescription cat food for urinary crystals works at actively preventing urinary issues from arising. However, while on the hunt for good urinary health, you cannot forget your cat's other health needs. The food must support all-around good health, and some foods might not be suitable for specific medical conditions.
Take anemic cats, for instance. They need iron-rich cat food that contains plenty of high-quality lean meat. Including extra iron in the diet increases the oxygen-carrying capacity of the blood, helping to combat the symptoms of anemia. If your cat is anemic, you cannot substitute this high iron content for urinary-improving ingredients – the new food needs to help both conditions.
Allergies are another health problem, so consider food intolerances your cat has. You might want to search for wet cat food for sensitive stomachs to help ease digestion. Wet food is also beneficial for cats with painful dental conditions. Similarly, cats with kidney disease need food with low salt, phosphorus, and protein.
FAQs
Q: Why do some cat foods require a prescription and others don't?
A: Prescription foods are medicated diets with the right combination of nutrients and drugs to improve certain medical conditions. Non-medicated diets are not therapeutic, so they can be bought without a prescription. However, their precise nutrient composition and ingredient list make them better for treating certain conditions, such as FLUTD.
Q: How is cat food for urinary health different from regular food?
A: Cat food for good urinary health contains a lower amount of magnesium and other minerals or "crude ash." These minerals are what form urinary crystals in the urethra, so limiting their intake prevents urinary blockages. They also contain a higher moisture content and aim to make your kitty's urine more acidic.
Q: Is non-prescription urinary cat food suitable for all cats?
A: Yes, almost all healthy cats can safely consume non-prescription urinary cat food. The food acts as a preventative method rather than a cure, thus can help prevent the development of some types of FLUTD. However, only feed prescription diets to the cat for who the prescription was intended. If your cat has other underlying health issues, it is also recommended to speak to a vet for advice.
Q: Do cats really need urinary cat food?
A: Healthy cats do not need urinary cat food or any other specialty cat food. However, if your cat is eating and drinking but not peeing, vocalizing when urinating, or refusing to use the litter box, changing their diet can help ease symptoms. Cats that frequently develop urinary crystals also benefit from a special urinary health diet.
Q: Can cats with urinary problems eat dry cat food?
A: Yes, cats with urinary problems can eat dry food. That said, proper hydration is crucial in preventing urinary flare-ups and crystal formation, so wet foods are preferred. You could, however, increase your cat's fluid intake using other methods. For example, purchasing a cat water fountain encourages most cats to drink more.
Q: Can cheap cat food cause urinary problems?
A: Yes, sometimes! Cheap cat food that uses poor-quality ingredients often contains a high percentage of crude ash, meaning lots of magnesium, phosphorus, and calcium. These minerals can form deposits in the urethra and crystalize, causing urinary stones and blocked bladders. Yet not all expensive cat food uses quality ingredients – ingredient quality is far more critical than the price.
Q: How can I tell how much magnesium is in cat food?
A: This depends on the brand! Some packaging clearly lists the content of magnesium, whereas brands list a percentage of ash rather than the breakdown of the individual minerals. This is still a good indicator of the magnesium content. Non-prescription urinary cat food should ideally contain a maximum of 0.12% magnesium and up to 2.6% ash on a dry matter basis.
MY FINAL THOUGHTS
And there we have it – six of the best non-prescription cat food for urinary crystals. These all contain low magnesium, acidify urinary pH, and include good-quality protein that puts less strain on the kidneys. Opting for a high-moisture content is also beneficial, helping to dilute the urine and support the overall urinary system.
While these products all support urinary health, it is essential to remember that they are not medicated. They help to reduce the formation of crystals in the urethra, but they cannot remove blockages that are already there. In other words, they are preventative and best for cats with frequent urinary flare-ups instead of those diagnosed with FLUTD.
Therefore, speak to your vet if you do think your cat has a real urinary issue. There are various symptoms to look out for – you might notice your cat is eating and drinking but not peeing. I always have to stop my cat from peeing on clothes of mine when she has a flare-up, too.
Once diagnosed, your vet will be able to prescribe medication to treat the condition. They might also suggest changing to non-prescription urinary cat food to help prevent future issues. If you decide to change your cat's diet regardless, always make the change gradual. This minimizes stress, improves your cat's tolerance for the new food, and makes the transition ten times easier.