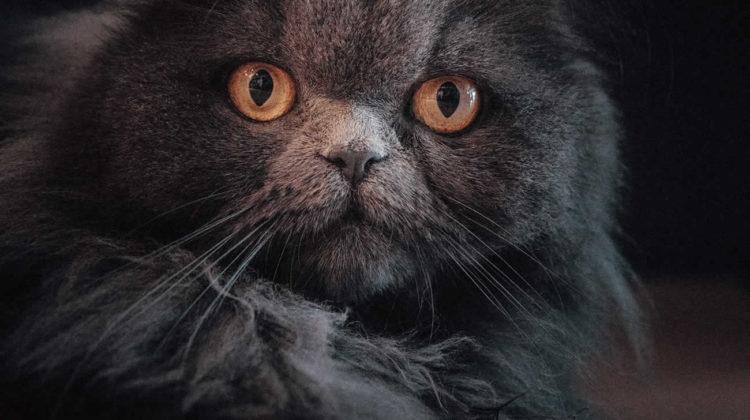 This seems like a peculiar question, right?
Cats either love super-crunchy dry food, otherwise known as kibble, or canned wet food containing meat with a delicious sauce. The in-between is not a popular choice among kitties, but there can be some instances – which I will go over in detail – where softer dry food may be necessary for your cat.
Here's a quick look at some of the "softer" dry cat foods on the market:
Scroll down below to see more options of softer dry food, homemade and commercial options for soft dry food, dry to wet food transition tips, feeding suggestions for older kitties and those with dental problems, and information about the pros and cons of wet and dry food diets for cats.
Is Commercial Soft Dry Cat Food Available?
Commercial dry food that cats love unfortunately does not have a softer version, but there are some other commercial options like moist or semi-moist cat food, lickable and chewy treats, and partially soft dry food for adult cats. Below are some recommendations for each version of softer dry food you may want to try.
Moist or Semi-Moist "Pouch" Food
Moist and semi-moist cat foods are also called pouch foods because they are usually packaged in pouches. These are closer to canned wet food than to kibble-style dry food, as their moisture is about 50-60%. This sits closer to the moisture of wet canned food (85%) compared to the moisture of kibble (10%).
Pouch food is often used and marketed as a transition food between dry and wet food. However, it may still be difficult for kibble-lovers to transition to this type of food because it will probably still feel too soft for their liking. Nevertheless, you may still want to give it a chance because pouch foods usually have a very delicious and aromatic sauce. They are also more pocket-friendly than wet canned food, great for anyone traveling or on the move.
As always, don't forget to check the ingredients when buying a new food product for your cat. The most important thing is for the food to have real meat. Try to find foods that advertise this fact boldly. You may also choose to look out for grain-free options (of which there are many) as it will be easier for your cat to digest.
Some pouch food options may be more like treats, lacking in full nutritional value. If using this type of food as the main food for your cat, make sure you choose one that can serve as a whole meal on its own and not one that is intended as a one-off luxury.
The consistencies of pouch food should also be considered and may differ depending on the brand. In most cases, you can tell how smooth or coarse it is by a picture on the package, or you may find descriptions such as "morsels" or "gravy" on there, which will indicate the consistency of the food. Bear in mind that the otherwise delicious sauce in pouch food may not exactly be good for an older cat, or a cat with a chronic illness such as diabetes.
If you're interested in trying pouch food, I'll guide you towards two that I've tried with much success:
Wellness Healthy Indulgence: The Wellness Healthy Indulgence pouch is grain-free, has real chicken meat and liver, cranberries, blueberries, carrots, and eggs. This one is "morsels", but you can also consider "gravies" or "shreds" options for different consistency needs.
Sheba Perfect Portions Cuts in Gravy: Another all-around nutritious option for pouch food, Sheba Perfect Portions Cuts in Gravy is grain-free and comes in the form of small-cut pieces of real chicken meat in an aromatic gravy sauce. Plus, it is pre-packed for recommended portion sizes.
Partially Soft Dry Cat Food
As I've said before, unfortunately, there isn't a completely soft dry cat food available on the market. However, there are a few dry food options that are partially soft. These are dry foods that include softer pieces as well as crunchy pieces.
These foods are suitable for adult cats and senior kitties as well. In fact, they may be especially fitting for senior cats because of their softer pieces that are gentler on their gums and teeth.
The few dry food options for softness include:
Soft Cat Treats, Snacks, and Toppers
Cat treats do not always have to be crunchy! There are so many options out there. You can purchase treats with crunchy exteriors and creamy interiors, ones that are made of chewier pieces, or even ones in lickable form like a puree. To get your kitty used to softer food in an eventual transition to wet canned food, softer cat treats can great!
If feeding your cat soft treats, please keep in mind that these treats are not to replace normal food options. They do not fulfill the dietary needs of cats, as they are only snacks. However, as I've mentioned before, they can make the process of transition easier.
Transitioning to wet food isn't the only use of these soft treats. You can also use them as appetite-boosting toppers on any kind of food. This can encourage cats that have lost their appetite to eat their dinner, so they are getting all the nutrients that need. These products are also great options if you're wanting to treat your little furball every once in a while.
If you are interested in soft cat treats, here are some options you may consider:
How Can I Soften Dry Cat Food?
Although there isn't a commercial option for softened kibble, there are many ways to do it yourself. This is a great alternative if your cat adores a specific brand or type of dry food – the nutrients and taste will stay the same and only the consistency will change. This will make the transition much easier and more stress-free.
Similarly, if your cat must eat a very specific type of dry food, but her teeth (or lack thereof) make it hard for her to eat it, then you should try softening that food before attempting to switch to wet food options.
Sometimes, cats can still manage to eat kibble even when they have poor teeth or no teeth at all. This is because they can either swallow the pieces whole or that their gums have hardened enough to be able to somewhat chew the food. But even if this is the case, you might want to make it easier for your cat to eat by slightly softening her food.
So, what are some of the ways you can soften your cat's food without causing it to lose its flavor and nutrition? Thankfully, there are a few for you to choose from:
Fresh Drinking Water: The safest and easiest choice will be to use fresh drinking water. To do so, simply pour water over the kibble and wait for it to soak up some of the moisture. One thing to note is that it is not smart to leave the food soaking in water for too long until it softens to your liking. Therefore, warm the water up a little beforehand to speed up the softening process.
Broth or Stock: Using water is easy, but you may need something to enhance the flavor of the food so that your kitty will be encouraged to eat it. A common method of softening dry food is to use broth or stock with vegetables, chicken, or other meat. However, you should ideally make it yourself instead of using a store-bought one. Store-bought ones are usually very high in sodium, so if you don't have time to make the broth yourself, try to find a low-sodium alternative. Other ingredients in a store-bought broth can also be harmful to your cats, such as onions, garlic, and chili.
Oils: Another method can be to use small amounts of salmon oil, almond oil, or olive oil. These oils are tasty and nutritious options but remember to be careful about portion control. Oils are calorie-dense, and it might be a good idea to serve less kibble when you mix it with these oils. Another option can be to soften the food largely with water and add only a little bit of oil.
Instead of softening the kibble, you may try making the pieces smaller so that your cat may swallow them whole or can do with chewing less. You can simply put the food in a plastic bag and hit it a couple of times with the back of a spoon. You don't want to turn it into a powder so don't overdo it with the hitting.
Important Things to Keep in Mind
If you want to try softening kibble at home, there are a few important things to keep in mind before getting started.
Firstly, you need to know that it is not a good idea to use milk to soften up dry food. Contrary to popular belief, milk is not good for most cats: it upsets adult cats' digestive systems. Most adult cats are lactose-intolerant, so dairy products, especially milk, should be offered with caution. However, experts also say that goat milk or any unpasteurized milk causes no problem for cats, so you may try one of those to soften up dry food.
Studies show that mixing any liquid (even water) into dry cat food can cause the existing amount of dormant bacteria to multiply and make your cat sick if not handled with care. Therefore, you should handle the softened food like wet canned food: do not leave it out for more than half an hour and make sure your cat consumes it quickly.
Homemade Soft Food Options
Instead of softening a commercial dry food or buying wet canned food, you may want to fix something up from scratch at home.
If you have the time, I think this can be a great way to make sure your cat consumes the best quality food with none of the unwanted ingredients that are unfortunately found in most packaged and processed products.
However, the problem with home-cooked recipes can be that you may be missing out on something or putting in too much or too little of something. Therefore, I would advise you to show your recipe to your vet and get confirmation. Alternatively, you may use your homemade food in addition to the commercial food to mix things up and offer your cat a balanced diet.
Another thing to keep in mind when feeding home-cooked meals to your cat is portion and calorie control. Since it doesn't come out of a box, deducing the caloric value and macro-nutrient ratios may be difficult. Make sure you correctly identify your recipe's dietary chart and feed it to your cat accordingly.
Here is a close look at all the homemade soft cat food options:
Pureed Cooked Meat
Home-cooking fish, red meat, chicken, or turkey without additional human food to enhance taste like spices, herbs, onion, and garlic is a common choice for pet owners. They are technically not home-cooked but canned tuna, salmon, or sardines will also work quite nicely.
To make the meat soft and easy to eat, you can puree the cooked meat. You may add small amounts of healthy oils (like olive, almond, or salmon oil), water, or broth when you put the meat into the blender to give it a taste and make it softer. You may also include some skin and bone in this mixture which act as a great source of calcium – but make sure it is ground well so your cat doesn't choke!
You may want to consider adding some healthy carbs to this dish to make the meal more nutritionally balanced. Examples of carbohydrates you could use include white rice, oatmeal, peas, and steamed potatoes. Some of these also have lots of fiber, which is a huge plus and will aid your cat's digestion. You can chuck these carbs into the blender with the meat and liquid.
If making food this way, don't forget that you are cooking for your cat, not for yourself. Don't fry the meat, just boil, grill, or roast it – simple is the way to go. Also refrain from adding salt, pepper, and other flavorings. While these may improve the taste of the dish to us, they can be harmful to your cat. Simple meat with no added spices is best.
Ground Raw Meat
The raw meat diet for cats has become increasingly popular over the last couple of years. Many raw meat recipes include egg yolks, organs (like liver or heart), fish oil, and water. These ingredients and their ratios will create different textures, aromas, and consistencies for your needs. So, if you need soft cat food, there is bound to be a raw meat recipe that will work a treat!
When preparing a raw meat meal there are lots of things to consider in terms of safety and convenience. Most importantly, the meat must be extremely fresh so that there is no risk of dangerous bacteria like salmonella or other parasites lurking on its surface. These can make your cat extremely sick, so this is crucial.
Buying pre-ground meat from the store or grinding it at home is also something to consider, depending on your circumstances. Bones can also be included if ground well.
Chicken Broth as a Topper
I have already covered how chicken broth can be used to soften cat food, but you can also use it as a topper on top of any other wet or dry cat food. You may use it as a flavor-enhancing, appetite-boosting topper, or as something that elevates the nutritional value of regular food.
As already mentioned, homemade broth is always best. This way, you can ensure there is no sodium or other flavorings that could cause harm to your kitty. To make your own homemade chicken broth, follow this extremely simple recipe:
Start by boiling the chicken with the skin and bones included in a pan of hot water.
Once the chicken has cooked through, you can remove the meat completely and use only the water as stock. Alternatively, put everything through the blender to make a more viscous broth.
You may also choose to add an assortment of vegetables to this broth for some nutritious vitamins and minerals. I would recommend carrots, celery, peas, or pumpkin. A small number of pureed vegetables or vegetable-only broth can also be added as a topper to regular wet or dry food. However, don't overdo it with vegetables because cats cannot digest them easily.
You can make the broth in large amounts and put it in the freezer for up to 6 months! Whenever you need to use a cat food topper, simply defrost a portion, and pour it over your cat's dinner.
Why Would Cats Need Soft Dry Cat Food?
Soft dry cat food is essentially a dry type of cat food that is softer than kibble.
It is not as wet as canned food but has more moisture than kibble and, as such, is relatively softer. If your cat is used to eating kibble and nothing else, there can be several reasons why you may be out looking for soft dry cat food. From dental issues to diet transitions, here's a close look at all the reasons you might consider buying soft dry cat food.
Dental Issues
Dental problems are the most popular reason why a cat that is used to eating kibble might require soft dry cat food. In senior cats especially, dental problems are common, and many cats will suffer from some form of tooth or gum disease in their life.
These dental problems cover a range of things, including:
Gingivitis: This is where the gums around your kitty's teeth become swollen and inflamed as plaque accumulates on the teeth. The plaque contains bacteria and so if not removed the gums start to swell as part of the immune response.
Periodontitis: When gingivitis is not treated, the condition can progress to periodontitis. Here, the tissues surrounding the teeth and gums become weakened and the structures anchoring the teeth to the mouth can become damaged. This can lead to tooth loss.
Tooth Resorption: The final step in the progression of dental disease is tooth resorption, which is where the center of the tooth starts to break down from the inside out. Up to 70% of cats suffer from this and it is the leading cause of tooth loss in cats.
When cats have any of the above dental diseases, eating hard kibble usually results in pain and discomfort. Their gums will be sore and swollen, and crunching down on a hard biscuit makes eating very painful. As such, soft dry cat food is a better option that causes less suffering.
For dental issues, your cat will often need their teeth removing. This can help ease the pain caused by decaying teeth and prevent the disease from progressing. This healing period after a dental operation to permanent issues like loss of teeth can also leave your cat's mouth feeling overly sensitive. In some instances, cats can continue eating their beloved kibble, but often they need to switch to softer food.
You may be wondering why you wouldn't make the straight switch to wet cat food – after all, isn't this going to be even easier for your cat to eat? In terms of pain, this is true. Wet cat food would be even more gentle on your kitty's teeth and gums.
However, switching to wet canned food from kibble can be a hard transition. Cats are notoriously fussy and finicky creatures that don't bode well with change! If swapping straight to wet food, cats will often refuse to eat it, leaving them malnutritioned and stressed. While this isn't good at the best of times, it's even worse for cats that are ill or are recovering from dental operations.
As such, a softer dry food option is often preferred. It is a nice middle ground that balances the pain of eating with the preferred taste and enjoyment – win-win!
Special Needs of Kittens and Senior Cats
Soft dry cat food plays an important role during different stages of your cat's life – both senior cats and kittens can benefit from this type of food.
Firstly, of the dental issues mentioned above, older cats are more likely to suffer from them. As they age, their teeth will naturally start to decay as part of the aging process, just as humans' teeth get in a worse condition as we age. This means they will be in more discomfort when they eat and prefer food that is softer on their gums.
Additionally, as cats get older and older, they will start to lose more and more teeth. Some cats will eventually lose all their pearly whites! In this case, even after they have recovered from any dental operations, their lack of teeth could make it more difficult to chew on hard kibble. Again, this makes soft dry food a much better alternative.
On top of a higher risk of developing dental issues, senior felines are also more prone to digestive issues that may force them to switch to softer food. This food is generally much easier to digest, reducing the risk of experiencing sickness and stomach discomfort.
On the other end of the age spectrum, kittens may sometimes experience difficulty when transitioning from their mother's milk to adult dry food. Soft dry food can be used to facilitate this transition as a comfortable middle ground between to two. As your cat gets older and used to the soft dry food, you can gradually start introducing hard kibble.
Transitioning to Wet Canned Food
As well as helping kittens transition from milk to kibble, you may want to alter your cat's food for whatever reason from a dry one to a wet one. Perhaps you have found a great wet food you want to try, or maybe your kitty might need to eat a special diet that has been recommended by your vet that only comes in the form of wet food.
Whatever the reason may be, if your cat is used to eating kibble, switching to wet canned food can be a challenge. Cats love their routine and can refuse to eat their food if you suddenly change it without warning. This is not only frustrating as you've wasted money on a load of wet food that they are turning their nose up at but also concerning – if your cat isn't eating, they won't be getting all the nutrients that they need to live a happy and healthy life.
Thankfully, soft dry food can be useful to ease the transition from kibble to wet food. You can start by mixing in a combination of the soft dry food with the current kibble they eat, gradually adding more of the softer food each day until they happily eat a whole bowl. Then, you can do the same with their wet food until they are used to their new diet.
Please keep in mind that switching your cat's usual food is a very serious undertaking. If you are considering switching from kibble to wet canned food or vice versa, make sure that the product you choose has everything your cat needs in the right amounts such as quality protein. The fact that your cat's food is dry or wet matters less than the quality and content of the food.
Moreover, you should not switch your cat's diet unless approved by your vet. Depending on the specifics, changes in a diet may cause digestive issues (i.e. diarrhea, constipation, intestinal worms, ulcers), urinary tract infections, appetite changes, weight alterations, and even food allergies. If your cat is experiencing any of these currently, her diet should be examined by a professional and the necessary changes must be made.
Dry Vs. Wet Cat Food
There is a huge debate on the issue of which type of food is better for cats: dry or wet?
I myself have been caught between the two a lot of times, not sure which way to go. I am not even convinced if eliminating one type of food completely is a healthy option. More and more I've come to believe that a balance between the two is key.
In fact, mixing up dry and wet food in the same dish is often recommended by experts. This mix-up will create a diverse content of texture, aroma, and shape that your cat might enjoy. Even though I believe in mixing it up, I'll still take you through some of the arguments for and against both dry and wet cat food.
Your Cat's Preference
Do cats prefer one form of food over the other?
Well, not necessarily. Cats are creatures of habit, so whatever food they are used to eating will likely be their preference. A cat that has always eaten kibble will likely prefer it over wet food, and the same is true in reverse. However, it is commonly advised to give cats wet food when they suffer from a loss of appetite because of its aromatic nature that encourages cats to eat more.
There is also the possibility that cats might enjoy both. They do not necessarily need to favor one over the other – after all, variety is the spice of life! For example, my cat is used to kibble and loves it, but whenever I open a can of tuna for myself, she goes crazy for a bite. She also seems to enjoy wet food whenever I give her some. Maybe it's just that my cat is not very picky and has a huge appetite!
The important thing to take here is that there is no definitive answer to the type of food that cats prefer. All our cats are unique, with their own quirks and preferences. To figure out which cat food your pet enjoys the most, you'll just have to monitor how they act when you serve their dinner up and how much of it they eat. You'll soon be able to tell the food they prefer, or if they aren't fussy like mine!
Dietary Qualities & Health
Apart from enjoying what they need, your cat's food also needs to meet your cat's dietary needs. Both wet and dry food contains different nutrients and quantities of water, and so choosing food that matches your cat's requirements is key.
Cats are obligate carnivores, which means that they depend on real animal meat to survive. Think about it, in the wild, cats live off the small prey that they hunt and catch, such as small birds and mice. Therefore, a quality diet that provides enough protein from good sources of meat is very important. Wet food advocates claim that getting these needs met is more likely with wet canned food than with kibble.
Additionally, supporters of wet canned food further argue that dry food is more likely to be made largely from animal by-products that are not real meat sources, such as bones, cartilage, and organs. Some argue that to make dry food cheaper, these by-products may even come from diseased animals or dated remains.
While this can be true for some dried food, it is also true for low-quality wet food. Therefore, whether you purchase wet or dry food doesn't matter in this respect. Rather, it is the quality of the food that makes the difference. Looking for high-quality food in whatever form will most likely help you avoid this problem. Always check the ingredients and if you are still not sure, ask your vet.
Aside from the meat, water content is also a key consideration. As you may remember, wet food has about 80% moisture while kibble has only about 10%. This means that when fed wet food, your cat gets more water in her diet which is always a good thing. This is even more important if your cat doesn't drink much water throughout the day as it can prevent them from becoming dehydrated and other associated complications.
Some experts claim that as wet cat food contains more water, it also helps cats feel fuller quicker. Therefore, a wet food diet is more likely to prevent obesity in cats. Obesity is a major risk factor for many serious diseases, including heart disease and diabetes. It also predisposes cats to develop arthritis thanks to the heavier weight bearing down on their joints. Keeping cats at a healthy weight is vital for good overall health, and so many wet food supporters love this benefit.
Wet foods generally also have more protein when compared to dry foods. While most dry foods have about 35% of crude protein, wet foods have about 40-45% on a dry matter basis. High protein is oftentimes beneficial, but there may be instances where a cat needs to have reduced protein in her diet. Cats with kidney problems and a portion of senior cats may require reduced protein.
Whether you choose to feed your cat with mostly wet food or dry food, the best way to go about this is to offer both from time to time. Having your cat used to both types of food may benefit her later in life and make transitioning between the two based on her current requirements a much easier and stress-free experience for both of you.
Dental Health
There is a popular belief that eating only wet food is not good for dental health in the long run. People think that chewing on hard kibble helps to keep the teeth sharp. It is also believed that this cleans the teeth and works away any plaque that builds up over time. By doing so, this reduces the risk of developing dental issues such as those discussed above.
However, recently this claim has come to be disputed in studies such as this one. Evolutionally, cats' teeth are designed to rip apart raw meat and cats gulp their food without the need for much chewing. Therefore, they do not depend on kibble to keep their teeth sharp and healthy. When you come to think of it, kibble is a relatively new invention!
Therefore, for dental health, wet or dry food choice only matters if your kitty has existing dental problems that may cause her pain when eating a certain type of food. In these cases, wet food or soft dry food is the preferable option and will encourage your cat to eat.
Economics and Convenience
We looked at cat preference, but your preference also matters too! And from experience, the preference owners have over their cat's food is usually largely dictated by economics and convenience.
Dry food is a more popular preference when it comes to food because it is generally more affordable than wet food. Additionally, you can usually purchase dry food of higher quality for the same price as low-quality wet food. Therefore, anyone tighter for cash may prefer feeding their cat dry kibble. However, this in no way means that all dry food is cheap, while all wet food is expensive. There is a myriad of options out there and bound to be a type of cat food that suits your budget, without skimping on quality!
When it comes to convenience, it is hard to argue over this – dry food nearly always comes out on top. For one, you can leave it out for longer periods of time without being worried that it will spoil. This is very useful for when you are leaving her alone during the day or for a long period of time – you can leave a big bowl of dry food out knowing that your cat has something to nibble on if they get hungry.
Dry food is also easier to buy in bulk and store away. You can purchase huge bags that have expiry dates months in the future. If you store the kibble correctly in an air-tight container, you can easily make one bag last an extremely long time. On the other hand, wet food is more awkward to store. Besides, it has a shorter expiry date.
Food Advice for Cats with Dental Problems
As dental issues play a huge role in choosing the right food for your cat, it is important to look at this in more detail and answer any questions you may have on the topic.
Do I Need to Swap to Wet Cat Food?
Let me start by saying that dental problems don't necessarily mean that you need to switch to wet canned food. Don't assume that just because your cat has a dental issue that you need to change their diet. You only need to change your cat's food if you notice that they are struggling eating or have a loss of appetite. Therefore, it all depends on your cat and its specific problems.
For example, while many cats may find it easier to eat wet food if they have few or no teeth left, this isn't always the case. Some have no problem eating hard food like kibble even if they don't have any or many teeth left. This is because they don't actually need to tear anything apart like meat, they just swallow the pieces without chewing much. Therefore, if you notice your cat is fine with eating her usual kibble, don't feel the need to change it to softer food.
However, if your cat has other dental or oral issues that cause her pain when eating hard food that is disrupting her usual feeding, then you should be making changes in the form of the food that she's eating. You will easily be able to notice if these conditions are causing pain when eating as you will see a reduction in appetite and your cat may pace in front of the food bowl.
The problems can include the common dental diseases already discussed (gingivitis, periodontitis, and tooth resorption), gum sensitivities, stomatitis, jaw pain, and more. Another reason you may need to switch to wet or softer cat food is following a dental operation – for instance, having her teeth pulled out – that may require special treatment until it heals.
What Should I Do When My Cat Won't Eat?
It is common to see a loss of appetite in cats with dental issues, even after switching to wet food. Additionally, after a dental operation, your cat may be given anesthesia or some sort of pain killer that may affect her taste buds, or cause reactions like nausea and appetite loss. Therefore, sometimes it's not about the hardness of what she eats, but whether she wants to eat at all.
Depending on the problem, some solutions that you can try are:
Pureeing Meat: You can try pureeing meat like fish and chicken to make a truly delicious and delightful meal for your cat. Make sure that there aren't any human foods like garlic, onions, spices, or hot sauce in there as these can be toxic to cats and cause stomach upset Instead, prepare this dish specifically for your cat and keep it simple – just boil the chicken or open a can of plain tuna (there can be oil but no extra spices) and put it through a blender.
Softening Kibble: As we have focused almost exclusively in this article, softening the kibble that she is used to is a smart and dependable option. You know the drill – mix in either water, oil, or homemade or low-sodium broth to your cat's usual dry food. Don't forget to treat it like wet canned food, meaning you can't let it sit in the dish for more than half an hour.
Wet Canned Food or Pouch Food: Switching to wet cat food can be another smart option. This is a much bigger change than simply softening your cat's kibble as the wet food will contain different nutrients, so be sure to make the transition slow if your cat turns their nose up at it originally. Also, make sure to avoid ingredients that might hurt or harm any wounds inside the mouth.
Food Toppersor Tasty Treats: Food toppers such as those that come in soft forms like broth or soft tasty snacks and lickable treats may also work if your cat refuses to eat anything other than what she is used to. However, these are not to be treated like proper food, and you can depend on them for a limited period of time only. Food toppers are usually utilized to make normal proper cat food tastier and more nutritious, a great option for cats immediately following a dental operation that need a little extra encouragement eating.
Human Baby Food: Another clever option that you might try is human baby food. Baby foods are simple in terms of ingredients, only containing meat, water, and sometimes cornstarch. They are also highly nutritious and quite tasty, making them a great alternative that is easy to get your hands on. You may even use baby food as a topper on wet or dry cat food to ease any transition during a food change.
Kitten Milk Replacers: Otherwise known as kitten formulas, kitten milk replacers might work for a duration of time if the situation is dire. Adult cats should not be fed kitten formulas but if she refuses everything else, you might want to give this option a shot for the time it takes for her teeth and/or mouth to heal. Getting some nutrients from kitten milk is better than getting no nutrients at all!
Please consult your vet upon choosing from these options, as your cat's dental issues will be specific to her and may require extra considerations.
Things to Consider When Feeding a Senior Cat
Senior cats usually have dental problems due to their old age. Therefore, every option I've mentioned above can be considered when looking after senior cats that have problems eating the food that they've gotten used to over the years due to dental issues.
Under this heading, however, I want to focus more on the dietary needs and digestive issues specific to older cats.
Should I Swap to a Senior Cat Food?
Many owners switch to age-specific cat food tailored towards senior cats as soon as their feline enters old age. Whether it is wet or dry, senior cat foods have some minor differences from younger cat foods. One usual distinction between normal adult cat food and senior cat food is that it is lower in protein and carbs, and higher in fiber.
However, experts say that senior cats don't necessarily require a different diet unless they have conditions or ailments that force them to do so. If your cat is happy eating the kibble that they are used to, then leave them be – don't make a switch to specific "senior" cat food without first consulting your vet. Sometimes, opting for genetic cat food made for aging felines won't cut the mustard and can even be detrimental for your cat!
One of the reasons that swapping to a senior cat food could be bad is to do with muscle wasting. Muscle loss is a common problem in senior cats. This is largely a result of reduced activity and energy that accompanies old age, but also the result of an unnecessary switch to low-protein senior cat food. Unless your vet tells you to switch to a lower protein diet, keeping your senior cat on a high-protein and low-carb diet is the best option and can help them preserve their muscles for longer.
Having said that, your vet may recommend a different diet based on their health condition. For example:
Kidney Problems: Senior cats often suffer from chronic kidney disease, which will require a restriction in protein, salt, and phosphorus intake. As such, cats that have kidney problems usually require a low protein diet like most generic senior cat food products.
Diabetes: On the other hand, sometimes a high protein diet is better, such as with diabetic cats. It is common for senior cats to suffer from diabetes. In these cases, cats usually require a high-protein and low-carb diet, just like younger adult cats do.
So, as you can see, senior cats don't require very different things than younger cats do, in terms of a healthy diet. The only time their diet will need adjusting is if they are suffering from specific medical conditions. Senior cats are more prone to suffering from chronic illnesses like those mentioned, but healthy cats can continue eating their old food happily.
Of course, regardless of whether you are opting for high or low protein food, or opting for senior cat food or a generic adult type, the key here is to feed your cat quality protein. Senior cats have a harder time than younger cats in tolerating poor quality protein, which is often incorrectly interpreted as senior cats having a low tolerance for protein in general.
Does My Cat Need Vitamin Supplements?
If you are feeding your cat a balanced and nutritional diet that contains all the protein, fats, and carbohydrates they need, then vitamin and mineral supplements are unnecessary for senior cats. However, if your kitty is suffering from a certain medical condition then supplements may be beneficial.
For example, some gastrointestinal illnesses that are more common in senior felines can prevent the absorption of vitamin B12 into the blood. As they can't get this from their diet, it often means these cats have a vitamin B12 deficiency. In these cases, your vet may prescribe vitamin supplements to get the levels in their body up to the optimal amount.
You can also purchase vitamin and mineral supplements over the counter. However, be super careful if administering your cat these! It can be easy to give your cat too much, so it is best to stick to the prescribed options given by your vet. Besides, not much research on how these supplements are metabolized by cats has been done. If your cat is on medication for health conditions, there is also the possibility that it could interfere with the drugs.
When Should I Speak to My Vet?
If your cat seems happy, healthy, and is eating its food as usual, then you shouldn't need to visit your vet specifically regarding their diet. During regular check-ups, your vet will be able to offer advice on whether they need their diet changing based on their current health condition.
However, it is always a wise idea to watch out for signs that your cat may be gaining weight or having digestive problems. This is especially true as she gets to be around 10 to 11 years old. At this point, she will be reaching senior territory and might need slight adjustments in her diet to ensure she is getting everything she needs from her food.
If you do notice changes in weight or behavior, this is the point to speak to your vet and see if adjustments to your cat's diet need to be made. Also, if you observe a considerable loss of appetite in your senior cat, visit your vet as soon as possible as this can be a sign that something more serious is wrong.
Do I Need to Change Portion Size?
Another thing to keep in mind is that senior cats are substantially less active than younger cats. If less active senior cats keep on eating the same food in the same amount as they did when they were younger and more active, this can lead to weight gain, obesity, and a plethora of related health issues that are best avoided.
Thankfully, most senior cat foods take this into account and may have fewer calories per unit than the one your cat used to eat. With that being said, you may still need to adjust portion sizes. Consider your cat's lifestyle and activity level when deciding this.
To give you some idea, most adult indoor cats require no more than 50 calories per kilogram of body weight daily. Depending on their activity level, most senior cats will require a bit less than this number.
How Do I Change My Cat's Diet?
As you can see, each senior cat will have different needs because of different ailments and medical conditions. Therefore, you should change your cat's diet if the food that meets their specific requirements. Changing your cat's usual food out of the blue without consulting your vet just because she reached 10 years of age might do more harm than good.
Only your vet can know the specifics of this, so please consult them while choosing a new food to switch to. If you do change your cat's food following advice from your vet, do so slowly and using the advice given further up in this article.
CONCLUSION
As a caring cat owner, it is easy to get confused and frustrated during all these debates on the issues of wet vs. dry food, raw vs. cooked food, homemade vs. commercial food, low vs. high protein for senior cats… the list goes on!
As an owner, you want to make sure that your cat gets the best meals that you can afford so they can live a healthy, long life. My advice is to not get too caught up in every debate and don't feel the need to choose sides.
If you feel strongly about something, that's also great, but always keep an open mind. That's why I always try to keep up on my reading about cat health and be open to new information and discussions.
I believe that balance is key. If you're not sure whether wet or dry food is better then adhere to a diet that incorporates them both. See if your cat shows any preferences and track her overall health for obvious changes. Consult a professional if you have any concerns.
In the end, your cat has a warm home and a loving owner who is reading articles online about how best to feed her. This is what matters!