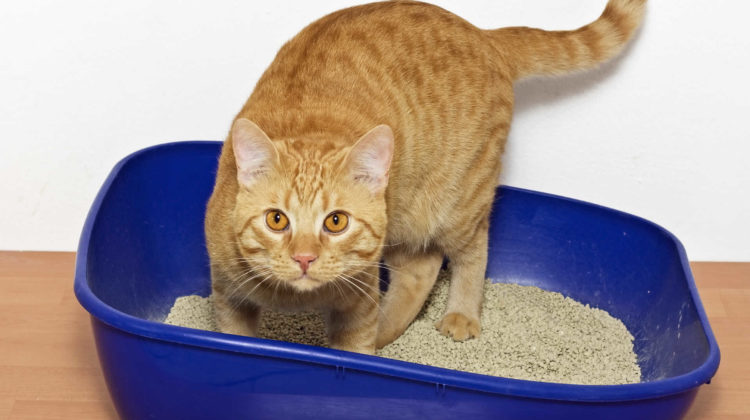 Owning a cat comes with responsibilities. You need to keep them entertained, feed them, ensure they're healthy, and play with them regularly. Another less popular responsibility is cleaning the litter box and taking care of the mess they make when doing their business.
All cat owners can attest that it's practically impossible for cat litter to stay in the litter box, no matter what you do! Regardless of where you place the litter box or how often you change the litter, your feline will still dig aggressively and get every single grain on the floor. What's even worse, it also gets on the paws and fur, so within seconds you'll see litter all over the house.
Finding the right litter box should be one of your top priorities as some contain mess better than others. The type of litter you use can also contribute to the mess. Besides, regular cleaning and using a litter mat can go a long way when trying to keep your house clean and tidy.
These four ideas combined will help you achieve a neat household, so keep reading to learn how to keep cat litter off the floor for good!
Use the Right Litter Box
The litter box you're using is the first thing to look at when you're overwhelmed by the amount of litter on your floor. Does it have low open sides? Low edge boxes are commonly used, but they're the worst at keeping the litter inside. Yes, this type is generally the most affordable, but the low edges aren't good enough to prevent overshoot. If your feline is an avid digger, half of the litter will be outside the box after one call to nature.
Thankfully, various types of other litter boxes can help you deal with this problem, and here's a closer look at each.
1. Top-Entry Litter Box
Let us start with one of the most beloved designs – a top entry litter box. This is proven to be the best at containing the litter inside and a great solution for diggers, sprayers, and cats that track litter everywhere. The opening of the box is placed on the top part, and the sides are completely enclosed. This design means that any litter kicked will simply hit the sides of the tray and fall back in.
What's more, these litter boxes have the lowest rates of litter tracking. To get out of the litter box, your cat has to jump on the lid before stepping down to the floor. Most of these boxes feature a special lid that will capture most of the litter and dust particles. Therefore, top-entry designs ensure an even cleaner experience.
Unfortunately, top-entry litter boxes don't suit everyone. If your cat doesn't get along with it, you could try a hooded design or a high-sided litter box instead. While not as mess-containing as top-entry designs, these will still be much more effective than a low-edge litter box at containing any mess.
2. Litter Box With a Ramp
Litter boxes with a ramp are another alternative and a create cat litter tracking solution. The ramp helps to prevent litter tracking as it grasps the litter particles from your cat's feet as they leave the tray. You can also get all types of litter boxes with ramps, so choose a high-sided litter box where possible to further help contain any mess.
Although this box type is not as good as the top entry litter design, it's still worth trying. Some cats can't get used to utilizing a top entry box, so this is a great option to test. It's also a brilliant option for senior cats who may struggle to jump or climb into a regular litter tray due to joint problems.
3. Built-In Trackpad
There is also an array of litter boxes with built-in trackpads, a great option for cats that track litter everywhere. These capture litter particles from your cat's paws as they leave the litter box, such as with the ramp or top-entry designs. However, you can also purchase hooded litter boxes which have a front entrance and a specialized pad located right in front of the entry. Before the cat gets out of the litter box, she needs to step on the pad that is lined with gripping material and removes any litter from her paws.
4. Automatic Litter Box
Another great litter box for a messy cat is one that automatically cleans itself. Automatic litter boxes are quite an investment, but they sure are successful at reducing the amount of litter you'll be seeing on your floor. If your cat has been kicking and throwing litter all around the house and a top entry box didn't work, maybe you should consider an automatic one.
Use the Right Cat Litter
The cat litter you're using will also have a big impact on the mess made. All litter types that are made of small pieces and are fine are more likely to get out of the box and stick on the cat's paws and the fur. However, there are types of litter that will minimize the tracking and make your life easier. Here's a look at which types of litter are best for reducing mess.
1. Fast Clumping Clay Litter
Clay litter is the most common type beloved by owners because of the accessible price. Unfortunately, it's one of the worst when it comes to messiness and tracking due to its high dust content. If you want to stick to clay litter, choose one that is fast clumping. This is a type that forms clumps much faster and lowers the chances of getting into the fur and on the paws.
2. Wood Pellets
Large wood pellets have a smooth surface and are a much better alternative than clay. Their size means they are less likely to stick to your cat's fur and get left around the house. Wood pellet cat litter also much better for the environment and made from natural materials. However, these pellets won't stay large and smooth forever, turning to sawdust when they get urinated on. This can make it more time-consuming to clean the litter tray and you should not expect zero dust.
3. Silica Litter
Silica litter is the perfect cat litter for small spaces because it cuts down litter tracking to the very minimum. This type is made of silica crystals that come in various sizes and absorbs odors almost instantly. There is almost no dust or no dust at all, and it is less likely to get stuck to the cat's fur or paws. However, this is one of the most expensive cat litters you can purchase.
4. Paper Pellets
One of the best options out there with the lowest chances of tracking is paper pellets. It is dust-free and won't easily be carried around the house. The issue with this litter is that it's hard to clean and it doesn't clump making daily scooping frustrating. Owners are rarely happy with its performance, so they try more easy-to-clean alternatives.
Add a Litter Mat
Buying a litter mat will be one of your best investments when learning how to keep cat litter off the floor. This is not just any mat – it's one with a textured surface specifically designed to capture the extra dust that's on your cat's paws. Most of these mats have a non-slip and gripping base that helps them stay put on the floors, also helping to protect the floors from scratches and damage.
When purchasing a cat litter mat, size matters! It should be much larger than the litter box to ensure your cat lands on it as she exits her toilet. Otherwise, she will be able to jump over the mat and land with her paws on the floor, making a mess.
Material is also key to success. If you want a mat that's easy to maintain, you should opt for plastic, rubber, or silicone. These fabrics are effortless to clean. You can use the vacuum, a regular broom, a damp cloth, or wash them. They will also stick to the floor, won't move, and will gather the extra litter before it gets a chance to be transferred around the house. The only problem with these mats is that some cats don't like how these materials feel on their paws.
You can also purchase foam or cloth litter bats which are a little harder to maintain, but they are much more comfortable for cats. If you've tried plastic, silicone, or rubber and your feline always jumped over the mat, these two fabrics should be your next choice. Unfortunately, cloth and foam are not waterproof, so they will need time to dry if a liquid mess happens.
Whichever type of litter mat you go for, it will be a great addition to your home. I also recommend you double up on mats. After you place the special litter mat, add another plush mat right next to it. That way, your furry friend will have to step on two mats, guaranteeing most of the litter will be off her paws.
Clean Up Regularly
This one will probably disappoint you, but there is no easy way to say it: regularly cleaning the house is the only way you can make sure there is no cat litter on the floor whatsoever. Even with all the above tips, pieces of litter and dust particles will get places, and it is your job to clean them up.
To limit tracking, you should sweep or vacuum the floors in your house every single day. In fact, you should make sweeping and vacuuming a part of your everyday routine so it doesn't feel like a chore. Proper hygiene is something all pet owners should practice to protect their health and the health of their felines, and working it into your schedule makes it easy to keep on top of.
When choosing a broom, don't just grab any broom that you find. Using one that is suitable for your flooring type will make your life much easier and do the job more effectively. Another great idea is to get a handheld vacuum for cat litter. These vacuums are lightweight, easy to use, and will help you clean the floors in only minutes. Most of the time, sweeping the floor won't be enough, and you'll see a significant difference after vacuuming.
Unfortunately, keeping the floor clean isn't your only concern. Your cat can take the litter on your furniture with its paws and fur too. Thankfully, you don't have to clean furniture as often as floors, but make sure to wipe things down once a week. Be sure to use products that are specifically made for the material type of your furniture so that you don't cause any damage to the material.
FINAL THOUGHTS
Getting rid of litter on your floor entirely is not an option.
No matter what cat litter type you choose, which box design you opt for, and how often you clean, there will still be litter here and there. The good thing is that you can combine the tips I mentioned above and reduce the amount of litter to the absolute minimum.
Let's start with the most important one: choosing a good litter box such as a top-entry design or an automatic one will be one of your best decisions. Next, make sure to find a litter that minimizes the tracking and stays in the box. Clay is not the best option, so try switching to wooden pellets or silica litter. Don't forget to add a high-quality litter mat under the box. Finally, sweeping and vacuuming regularly are the two things every cat owner needs to commit to.
If you were wondering how to keep cat litter off the floor, I hope these suggestions will help. Try them out one by one, and you'll see that your floors are much cleaner than before.