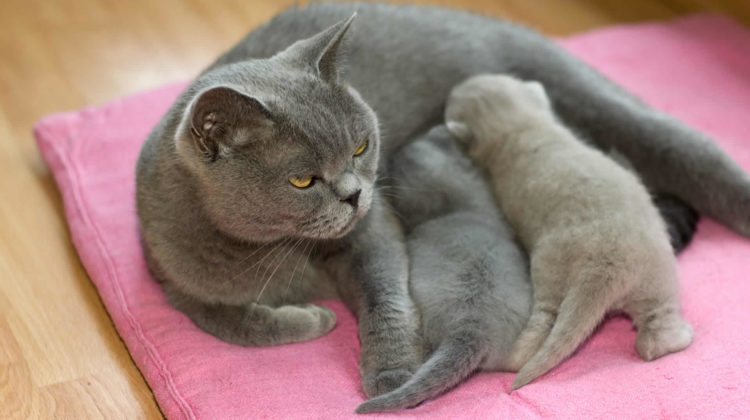 It is no myth that cats have amazing fertility. After you've finished reading this article, I'm sure you'll be stunned how easy it is for cats to get pregnant, how frequently they can give birth, and how large a number of kittens they can give birth to. It truly is mindblowing!
The reproductive cycle of female cats works in such a way that they are able to go into heat (the period in which they are open to mating) almost as soon as they have given birth. This means that they are perfectly capable of mating and conceiving during their nursing period.
Below, you will not only read about the details of cat pregnancy and nursing but also about cats' reproductive cycle in general; including their peculiar mating habits, whether or not they have periods, what they do when they are in heat, and even some information on spaying and why it can be necessary.
The Reproductive Cycle of Female Cats
In order to understand how things like mating, ovulating, conceiving, giving birth, and nursing works for cats, we need to learn what goes on during the reproductive cycle of female cats, which is quite different from the menstrual cycle of human females.
Here's a quick but comprehensive biology course on the reproductive system of female cats- it will be fun, I promise!
The Estrous Cycle
The reproductive cycle of female cats (and female mammals in general) is more commonly referred to as their estrous cycle, and even more commonly and informally as their heat cycle. We often talk about cats "being in heat", by which we mean that they show peculiar signs of wanting to mate.
The heat cycle of female cats is actually quite different from human females, as it depends heavily on seasonal changes such as the amount of daylight there is. You probably know this because you may have noticed a surge in pregnant cats and/or new-born kitties during the months of spring and summer as opposed to winter and fall. This is also why we often talk about a "breeding season" for cats.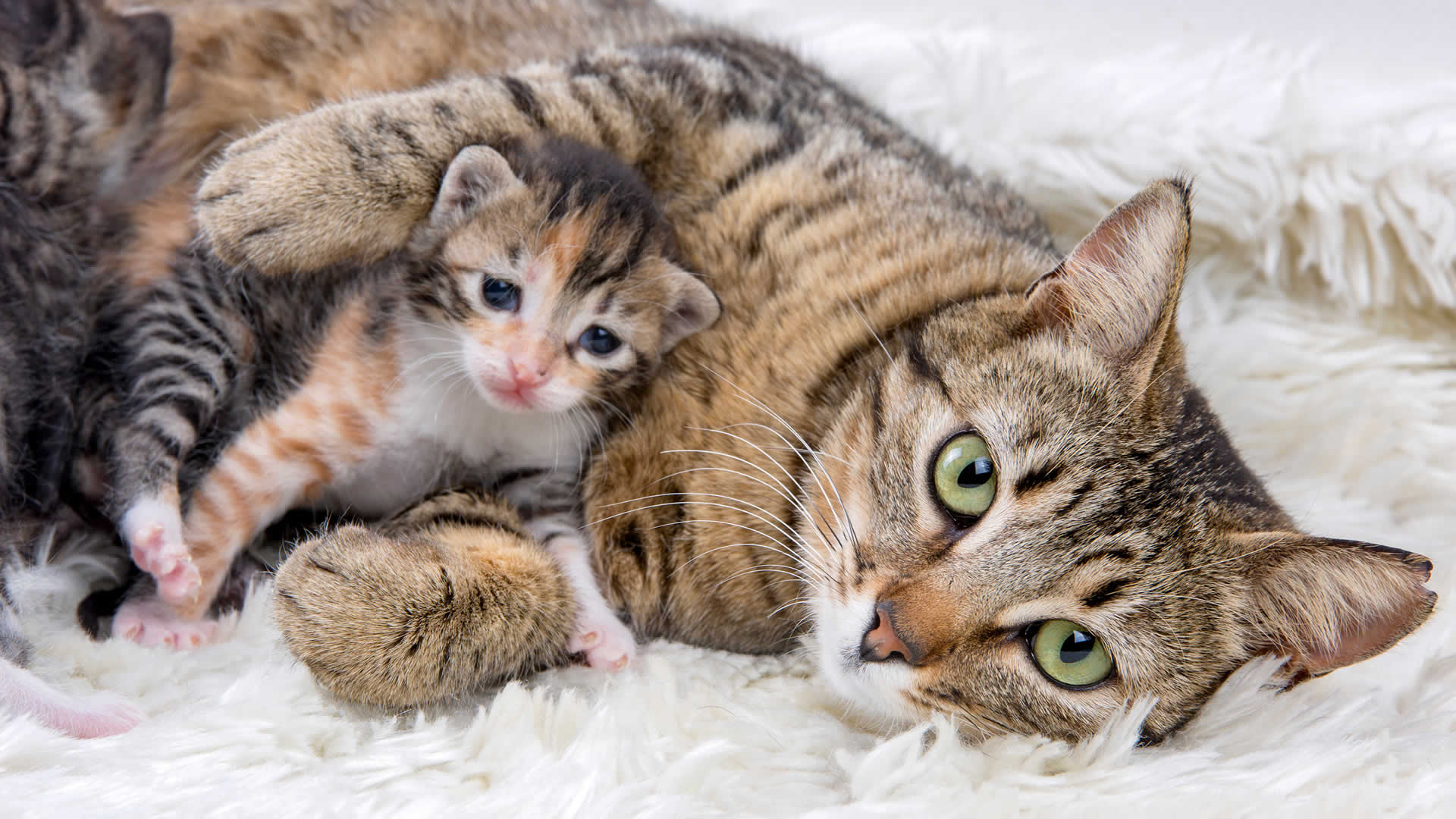 The decline in the production of melatonin as a result of nights becoming shorter triggers the hypothalamus in the brain to produce a reproductive hormone. This hormone goes to the neighboring pituitary gland, where there is a release of additional reproductive hormones. These go to the ovaries and prepare the eggs for fertilization, which officially puts your cat in heat.
The time of year and amount of daylight is so determinative in a cat's heat cycle that if she is kept indoors and only exposed to artificial light, she may go into heat all year-round instead of having a dormant period during fall and winter. There should be a minimum of 12 hours of daylight for a cat to have a normal heat cycle.
Stages of the Estrous Cycle
Here are the stages a female cat goes through during her estrous cycle:
Proestrus: This is the period when a female cat becomes attractive to male cats but is not engaging in mating yet. She starts becoming peculiarly vocal, raising her bottom upwards, etc. This period typically lasts for 1-2 days.
Estrus: This is when the female cat becomes sexually receptive and when mating typically happens. The estrus stage may last between 3-16 days, but typically it is a week long. This stage is what we usually mean when we say a cat is in heat.
Diestrus or Interestrus: Here, we have a fork in the road. If the cat mates, she starts ovulating (releases an egg from her ovary) and she goes onto the diestrus stage, followed either by pregnancy or pseudopregnancy. If the cat does not mate than she can't ovulate and thus enters the interestrus stage.
Anestrus: This is the dormant period of the reproductive cycle, encompassing the fall and winter months with less than 12 hours of daylight available.
The diestrus stage is when the cat has mated and starts ovulating. During this period the cat starts producing high levels of the hormone progesterone. The diestrus either results in fertilization of the ovulated egg or failure of its fertilization.
The interestrus stage is when ovulation does not take place because the cat has not mated. Interestrus usually lasts about 10 days after which the female cat cycles back to proestrus.
Pregnancy occurs after the diestrus if the ovulated egg has been successfully fertilized. Pregnancy in cats lasts about 60 days.
Pseudopregnancy is when there is no fertilization of eggs after ovulation. It is also called a false pregnancy. During this stage, a cat may sometimes show signs of being pregnant. This stage lasts about 40 days and when it is over, the cat goes back to the proestrus stage.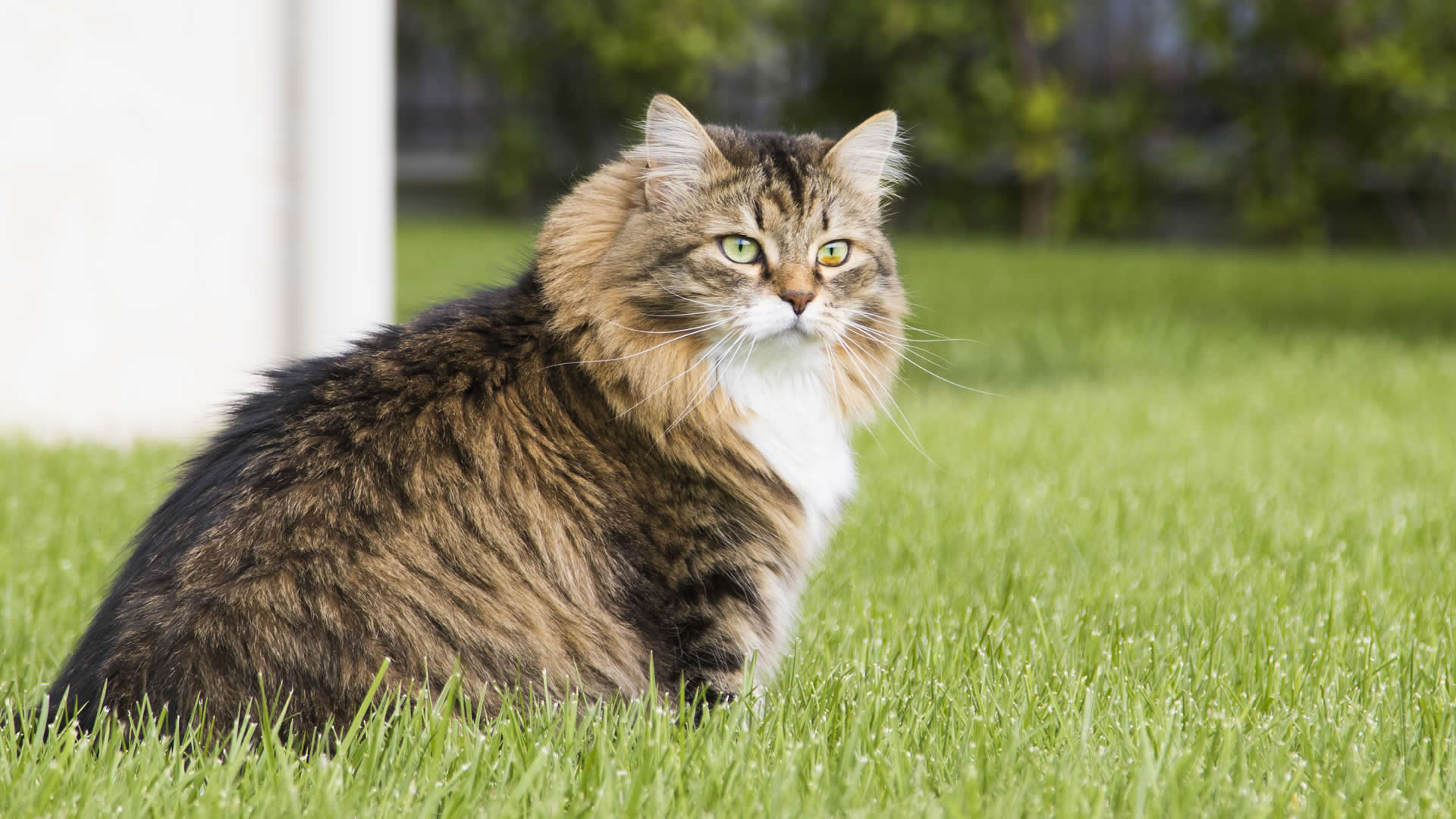 Duration and Frequency of Heat Periods
Cats are polyestrous, meaning that they have multiple heat cycles during a year, which are typically between the beginning of spring and the end of summer. They can have up to five cycles during this period, which means that they will be in heat in about every three weeks. Each heat period (a.k.a. the estrus stage mentioned above) usually lasts about a week, but it may in some cases last up to a maximum of two weeks.
If cats mate during every heat period, it is possible for them to conceive each time and give birth up to 5 litters a year!
Signs of Being in Heat
So, how can you know when your cat is in heat? Don't worry, it will be pretty obvious!
In order for your cat to experience being in heat, she has to be unneutered. Once she is spayed, she will stop having heat cycles.
During the proestrus stage which lasts about 1-2 days, the female cat starts showing signs of wanting to mate, although she doesn't mate until she enters the estrus stage a few days later.
These signs include:
Showing affection towards objects, people, and other cats by way of rubbing against them often with her bottom.
Taking the mating position, a.k.a lordosis, which is when she points her bottom upwards, lifts her tail up and to the side, puts her head down towards the ground and bends front legs. She will also start kneading with her hind legs while she is in this position.
Being extremely vocal: the female cat will start "calling" for a mate.
Licking her genital area more than usual.
Wandering away from home, if she can, to look for mates. If she cannot wander away, she may show signs of wanting to go outdoors and escape.
Spraying urine on certain spots to mark her territory, just like male cats do when they are in heat.
Not eating as much as usual. Female cats may experience appetite loss during this time because they will be focused on mating.
By themselves, these signs can mean other things, but when you observe them together they probably mean that your female cat is in heat. If you observe the signs individually (especially the excessive licking of genitals or loss of appetite) please consult your vet because it may indicate an entirely different medical issue.
When Do Cats Reach Sexual Maturity?
Kittens often experience their first heat by the time they are 6 months old, which is generally considered to be the beginning of the junior stage in the life span of cats. However, depending on what time of year it is, it can happen earlier or be delayed for a couple of months. Some kitties can reach sexual maturity as early as 4 months old.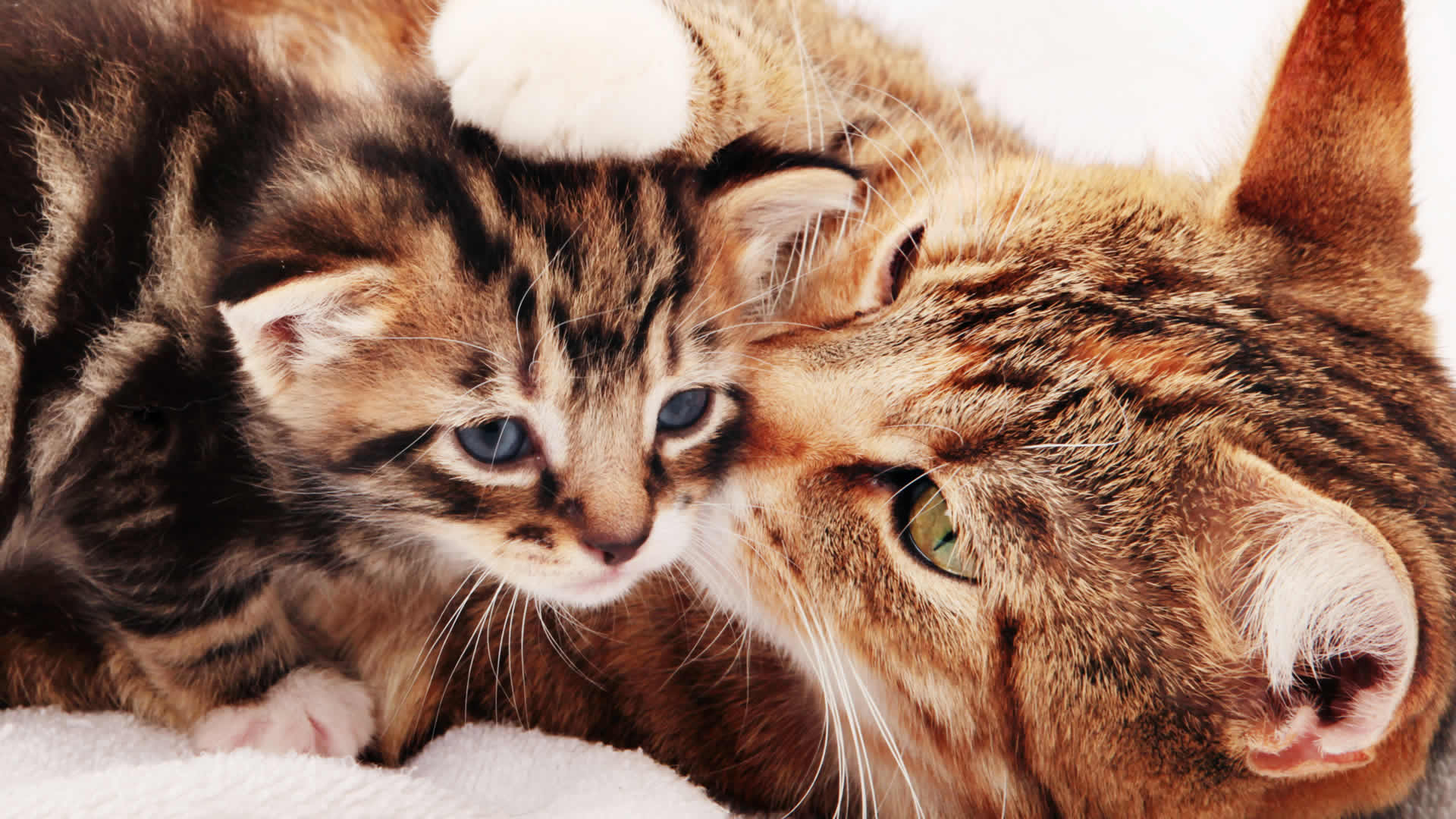 Do Female Cats Have Periods?
A simple yes or no answer is not suitable for this question because while female cats do have a monthly reproductive cycle like the human menstruation cycle, they do not go through bleeding as a part of it.
As we all know, roughly once a month, human females ovulate and if their egg is fertilized, they become pregnant. If not, then their uterine lining sheds out of the body, and they experience bleeding for a couple of days. In the case of female cats, instead of shedding the built-up uterine lining, the cat's body reabsorbs it, which is why there is no bleeding.
In some rare cases, there may be very slight bleeding during a cat's heat cycle, like a period. You may notice a few drops of blood on a surface where your cat spends time. Although possible, this is very uncommon, so don't panic if you observe this but definitely visit your vet to make sure everything is okay.
Do Cats Go Through Menopause?
No, unlike human females, female cats do not go through menopause. They can technically give birth all through their lives once they have reached sexual maturity. However, as cats get older, things like giving birth and nursing become more and more straining on them and their fertility may decrease. If they get pregnant when older, their litter may diminish in size.
However, as long as she is not spayed, signs of being in heat in her estrus stage will continue as always.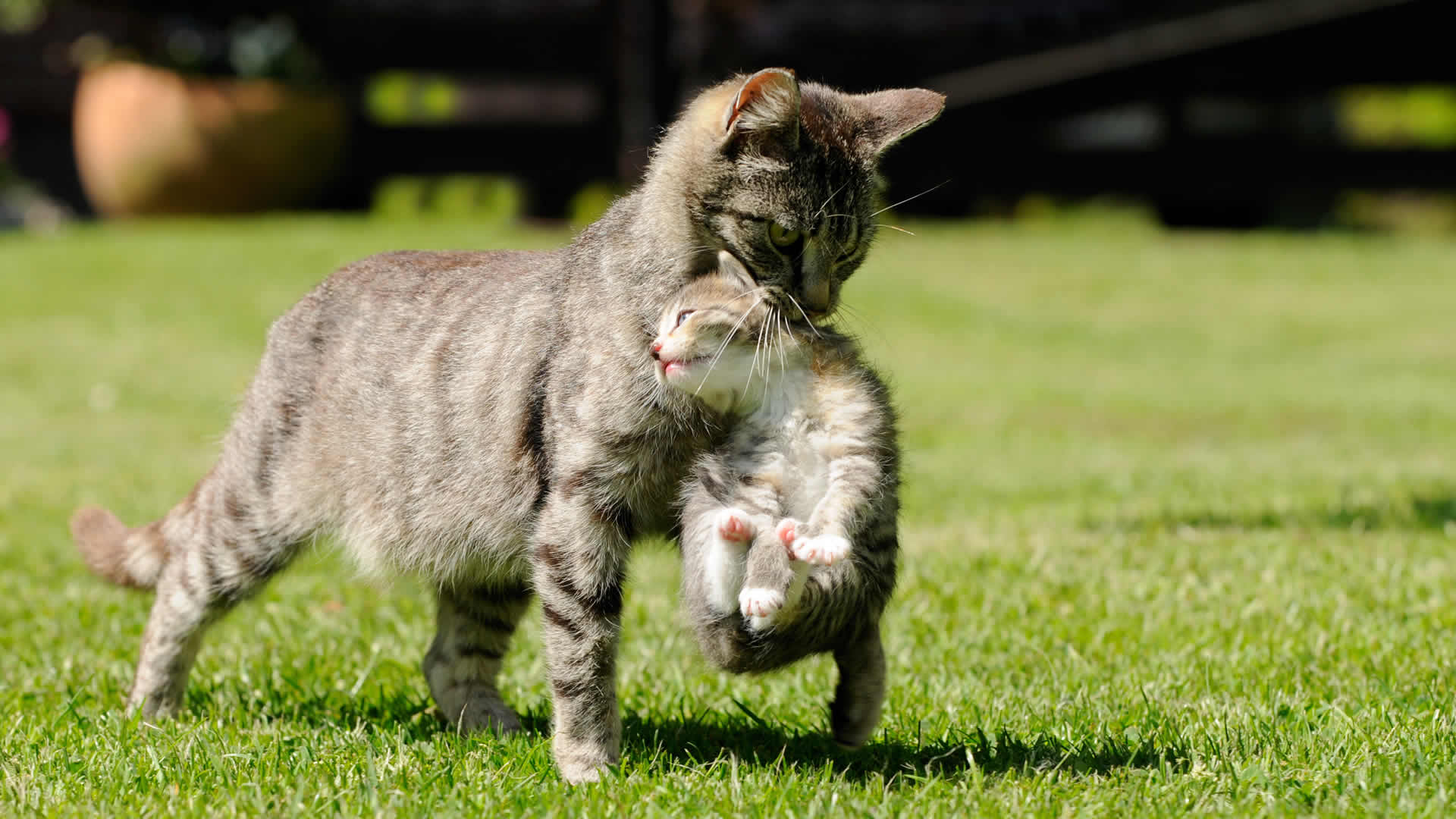 Can Cats Mate While They Are Nursing?
The answer is yes, cats can mate while they are nursing. Lactating will not keep a female cat from going into heat. In fact, just 2 weeks after giving birth, female cats can go into heat again. If there is a sexually mature unneutered male cat around, it is quite possible for them to mate and for the female cat to conceive again.
How Soon Can You Spay a Cat After Giving Birth?
If you don't want any more pregnancies for your cat after she gives birth, you should schedule a spaying procedure as soon as possible after consulting your vet.
It is generally advised that nursing cats should be spayed after the kittens are weaned naturally in about 4-8 weeks after birth. This will give your cat time to recover from giving birth and nursing before going through the spaying procedure.
Also, kittens should ideally not be separated from their mother at all during the first 4 weeks after their birth because they depend solely on her for everything, primarily food.
With this being said, you may still consider earlier spaying if there is a big risk that your cat may conceive again. Spaying doesn't affect lactation, so you can have your cat spayed 2-3 weeks after giving birth. However, this will require a different spaying operation than the usual one in order to allow nursing to continue.
This different procedure is called flank spaying. The ovaries are removed via an incision at the side of the abdomen instead of near the mammary tissue. This way, the mother cat can continue nursing during her healing period.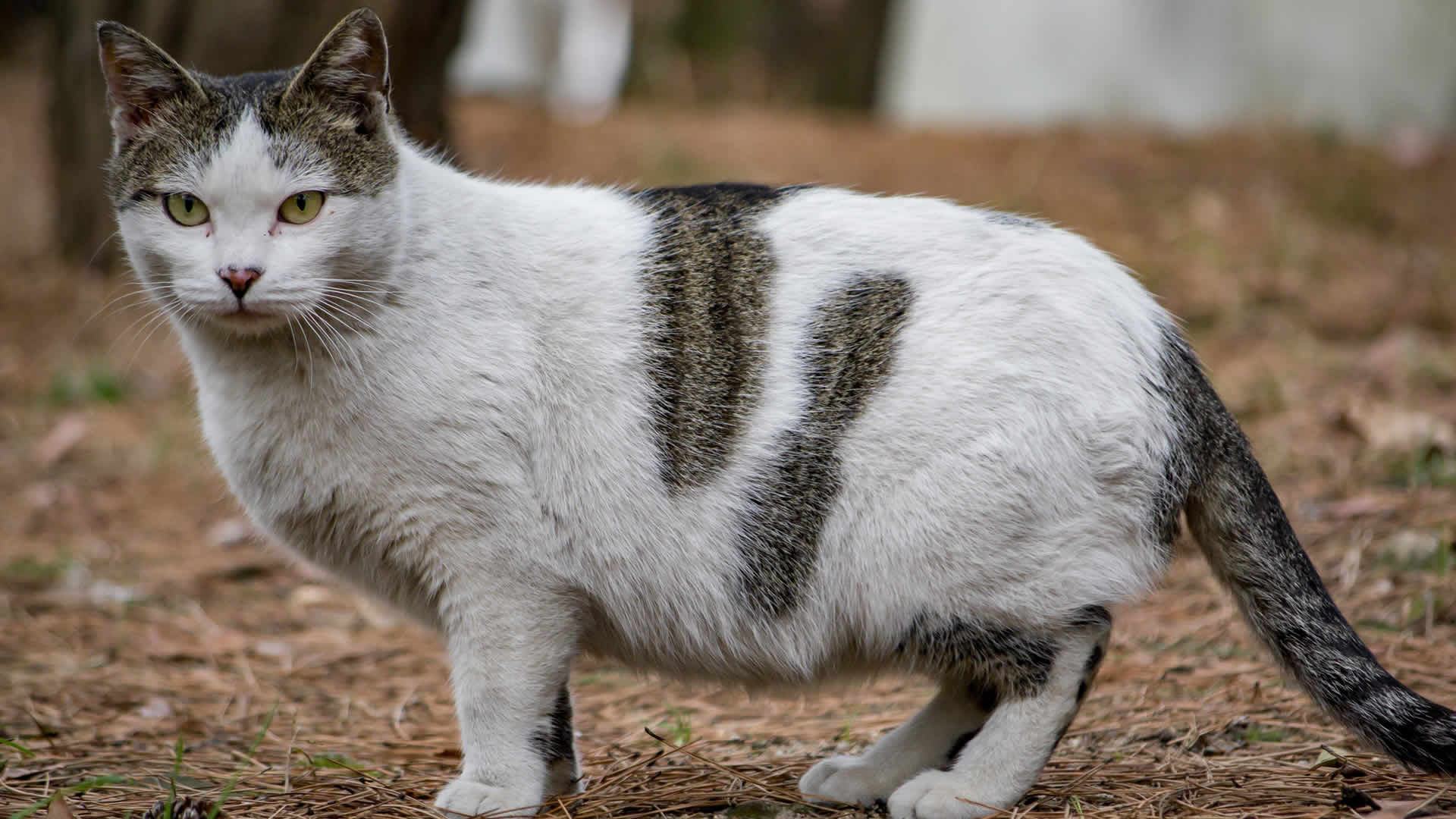 Can Cats Mate When Pregnant?
Not only can cats mate while they are nursing, but they may in some cases also mate while they are already pregnant. Pregnancy doesn't necessarily stop a cat from going being in heat. The initial mating induces ovulation and the female cat can mate multiple times during her heat period, which usually lasts about 7 days. If this is the case, she may conceive multiple times. This fascinating event is called superfetation. It means that there can be kittens of different ages (although only a maximum of a week apart) in the same litter!
Since cats can mate while they are pregnant, it's also possible for them to mate with different male cats during one heat cycle. If this is the case, it would mean that they can carry kittens from different sires in the same litter. This even more amazing phenomenon is called superfecundation. It is even technically possible for each kitten in a litter to have a different father!
However, cats will not go into heat during the remaining bulk of their pregnancy which lasts about 60 days. Superfetation and superfecundation can only happen in their initial heat period during which the first pregnancy took place. This is because their heat period hasn't yet ceased and they can be open to mating for about a week more. After their heat is over, they will not go into estrus until after they've given birth.
How Soon Can a Cat Get Pregnant After Giving Birth?
A cat can get pregnant very soon after giving birth because as I've explained above, cats can go into heat and mate while they are nursing. After mating, ovulation is induced within 1-2 days. If the eggs are successfully fertilized, it takes them about 10-12 days to settle in the uterine lining. This means that we can say cats "officially" get pregnant about 11-15 days after mating.
So whenever your cat mates after giving birth, she will likely become pregnant about 11-15 days later.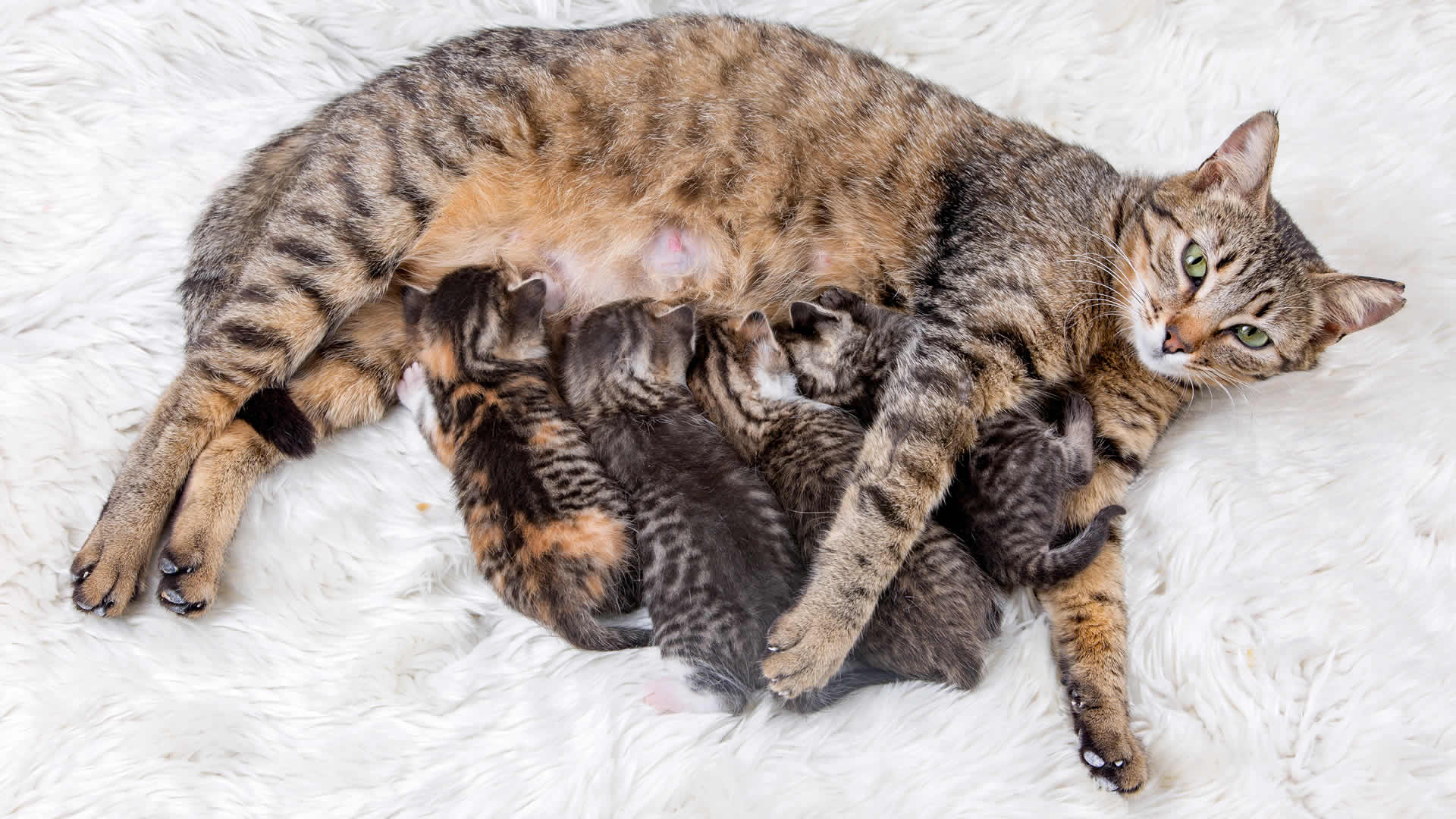 How Can You Tell if Your Cat is Pregnant?
If it's breeding season and you have an unspayed female cat that goes out or has escaped, you might be wondering if she's pregnant (which is very probable!) Or maybe there's a cat you care for that lives outdoors and you're not sure if she is spayed (or you want to have her spayed) and wonder if she might already be pregnant.
Telling whether or not a cat is pregnant is quite easy, especially if it's towards the end of her term. At the earlier stages of a pregnancy, a visit to the vet can be more reliable in solving the mystery.
Your vet has several methods to tell if a cat is pregnant: feeling her belly (a simple hand exam), an ultrasound, and an x-ray. A hand exam can confirm pregnancy within two weeks of it but may have faulty results. An ultrasound will confirm pregnancy after the first two weeks of conceiving but will not give you the number of kittens to expect, while an x-ray can, but it may not always be accurate.
Here are some signs:
Her heat cycle usually ceases within about a week after mating and she will not go into heat again until after she gives birth. You can tell she is pregnant if your cat doesn't show any heat behavior for more than a month.
Her belly appears bigger, and you can often make out a distinctive shape protruding towards the sides of the body. It looks obviously different than weight-gain.
Her nipples become bigger and redder, which is called pinking up.
She shows extra affectionate behavior.
There's an increase in her appetite.
She starts sleeping a bit more than usual.
Apart from these methods, you may easily observe signs of pregnancy, especially if it has been a month after she has mated.
What to Expect When Your Cat is Pregnant
The sentence you are about to read is not a joke: A pregnant cat is referred to as a queen, and her actions during pregnancy are called queening. So now you know how to treat your cat during her pregnancy: like the queen that she is!
Cat pregnancy lasts about 60-70 days (9 weeks on average).
Here are some things that you should expect and pay attention to during those days:
Visiting Your Vet
Besides confirming whether or not your cat is pregnant, regular consultations with your vet is a smart idea for the duration of your cat's pregnancy. This will help you avoid possible complications and get advice on how to best accommodate your queening kitty.
For instance, in rare cases, the beginning of cat pregnancy may involve morning sickness (vomiting, loss of appetite) and fatigue. Therefore, don't be surprised if your cat vomits a few times, but definitely consult your vet to make sure everything is on the right track.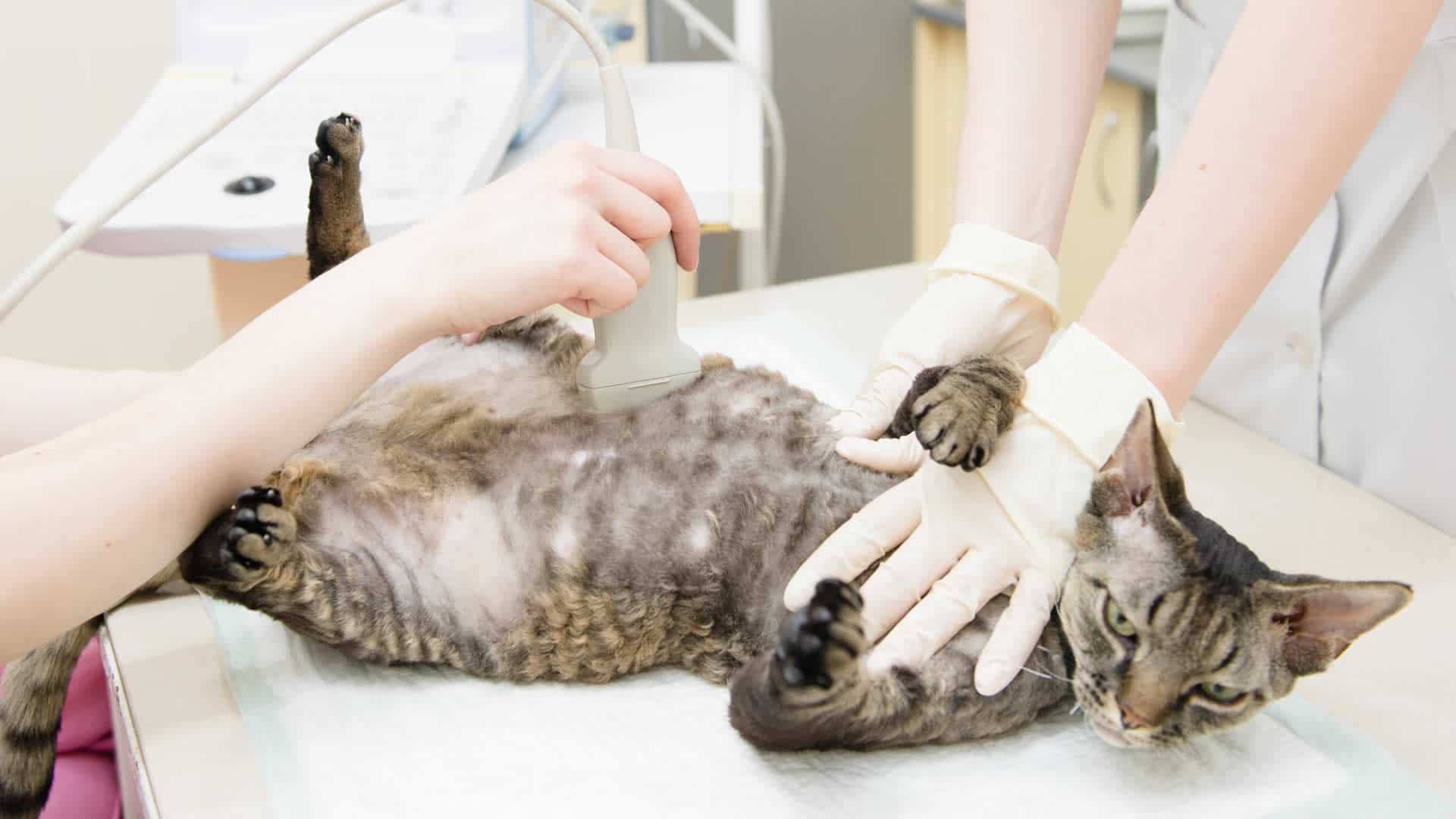 Feeding a Pregnant Cat
On average, a cat will give birth to 4 kittens in one pregnancy (a.k.a litter). Therefore, your cat will need to consume way more calories than usual to be able to support these lives, along with her own. Towards the end of her pregnancy, your cat will be eating about 1.5 times the calories she normally eats.
Increased calories must include a surge in quality protein suited for growth. This is why vets often recommend that pregnant cats be fed with kitten food or food that is produced specifically for pregnant and/or nursing cats. Changing your cat's diet is an important process, so make sure you do it slowly. Introduce the kitten food by gradually swapping the ratio of the new food with the old one over about 5-7 days.
Make sure you don't overfeed your cat once you switch to kitten food. Kitten food will already have more calories than your cat's normal food, so you may not need to increase portions. Check the package of the food for instructions or consult your vet to help you adjust the portions appropriately.
After 5-6 weeks into her pregnancy, you should switch to giving your cat smaller portions more frequently instead of big portions once or twice a day. The goal here is to enhance your cat's comfort by not filling up her belly and easing her digestion. She already has four kitties in there so she doesn't need huge portions of food squeezing the already tight space.
What to Expect During the Birth?
One or two days before giving birth, your cat will start searching for a safe, isolated, and comfortable spot in her environment to nest. If you wish, you can help her by preparing this spot. A relatively large cardboard box with some clean blankets placed in a secluded, quiet spot in your home will be more than fine. However, your cat may still choose somewhere else to give birth. If there are any areas around the house that you don't want her to use, close them off before she starts nesting.
Within about 24 hours of giving birth, your cat will stop eating and may act somewhat agitated and nervous. When labor is imminent, your cat will probably go to her nesting spot and start yowling because of contractions. You may expect to see a little blood or discharge, but this is a rare chance because your cat will be licking that area to keep it clean.
During birth, there is usually no need for you to do anything other than watch. However, your presence and attention are definitely needed as there may be unexpected complications that may require you to intervene or take your cat to the vet.
The most important thing you should pay attention to is the time it takes between the birth of each kitten. This should be fairly quick and there should not be more than 30 minutes in between each birth if your cat is having obvious contractions. You should know beforehand how many kittens your cat is pregnant with so that you will know it's over when the final one is born.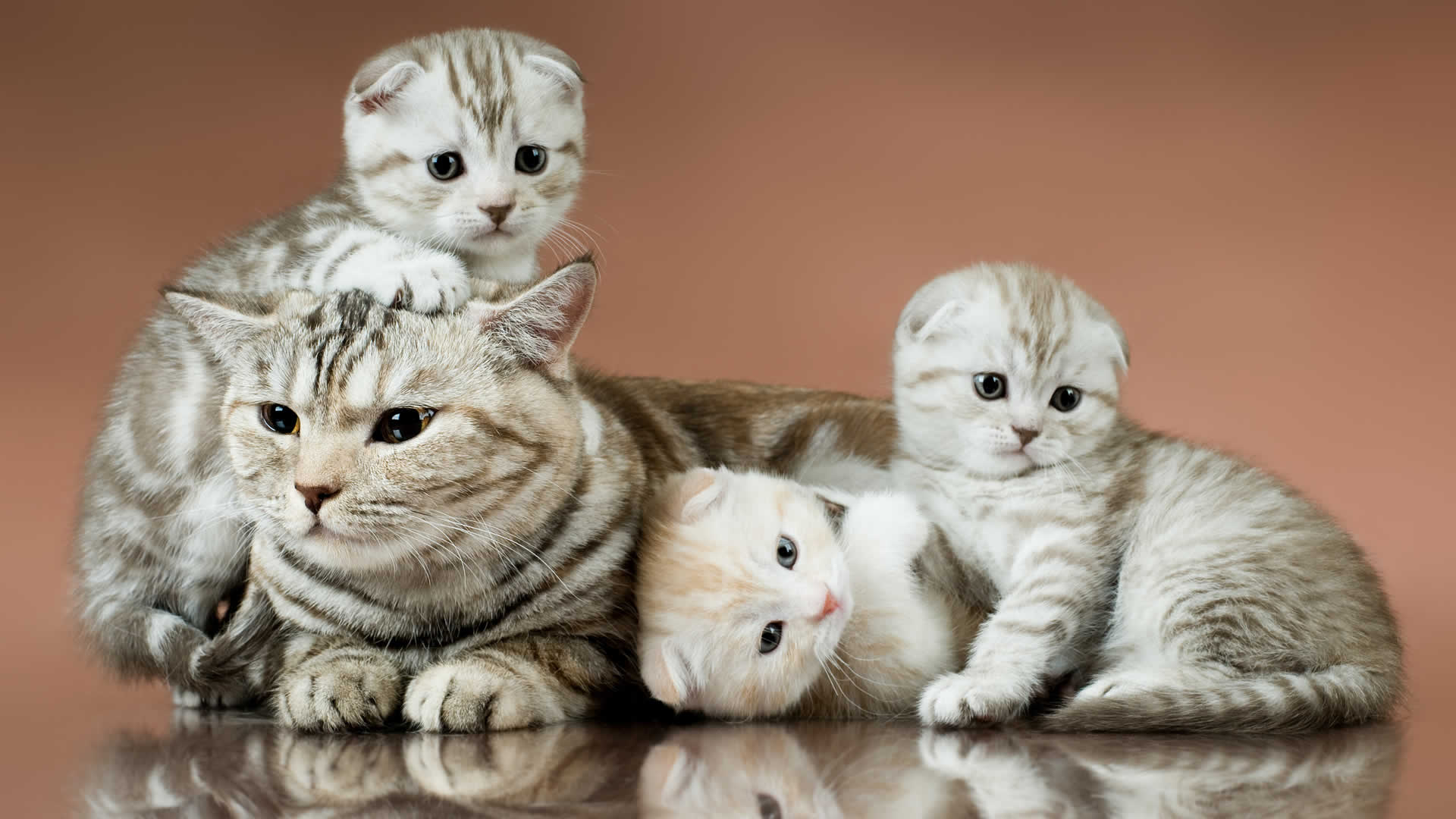 After the Birth
Give your cat some time to recover and bond with her kittens. Make sure she has plenty of food and water by her side. Other than that, just leave them alone and avoid touching the kittens as much as you can.
After a day, take your cat and all her kittens to the vet for an examination. Your vet will give you all the necessary information and tips you may need during your cat's nursing period. You may also talk to your vet about spaying options as soon as possible.
The new mother will take care of everything, such as chewing off the umbilical cords, removing the kittens from their amniotic sacs, cleaning them by licking, etc. The kittens will instinctively latch on to their mother's breasts and start nursing.
You may need to intervene if the mother doesn't for some reason rip open a kitten's amniotic sac or cannot cut an umbilical cord. Gently cut open the amniotic sac with a clean knife and rub the kitten's nose with a rough and clean towel. This imitates the mother's tongue and helps the newborn to start breathing. If the mother can't chew off the umbilical cord, tie a thread around it about an inch from the kitten and cut it on the mother's side of the knot.
With all this being said, be accepting of the possibility that your cat may give birth at night when you are sleeping or when you are not at home, and everything will probably be fine. Don't worry, cats are well equipped to do this on their own.
What to Expect When Your Cat is Nursing
After the queen gives birth, the period of nursing starts. The new-born kittens depend solely on their mother's milk for about 4-8 weeks long. You don't need to control the length of this period because mama cat's milk production will cease naturally.
While nursing, mama cat should continue eating kitten food. You may switch back to her usual pre-pregnancy food/portions after the kittens have completely weaned. Make sure you do it gradually over a couple of days just like you did the first time you switched her food.
The mother cat should lose the excess weight she has gained during her pregnancy by the end of nursing. If she appears to keep the weight on, take her to your vet for an examination. If she had contact with unneutered sexually mature male cats during her nursing period, she may be pregnant again.
While transitioning to solid food, kittens will imitate their mother when eating. Therefore you may need to soften her dry food so that the kittens will also have a smooth transition to solid dry food.
The nursing period doesn't require a whole lot from you because the mama cat takes care of everything necessary. Just make sure that they have a safe, relatively isolated, and comfortable spot in your home during this period.
After the kittens have weaned, take them to your vet because they will need to get their standard immunization vaccinations starting from 6-8 weeks to about 16 weeks of age.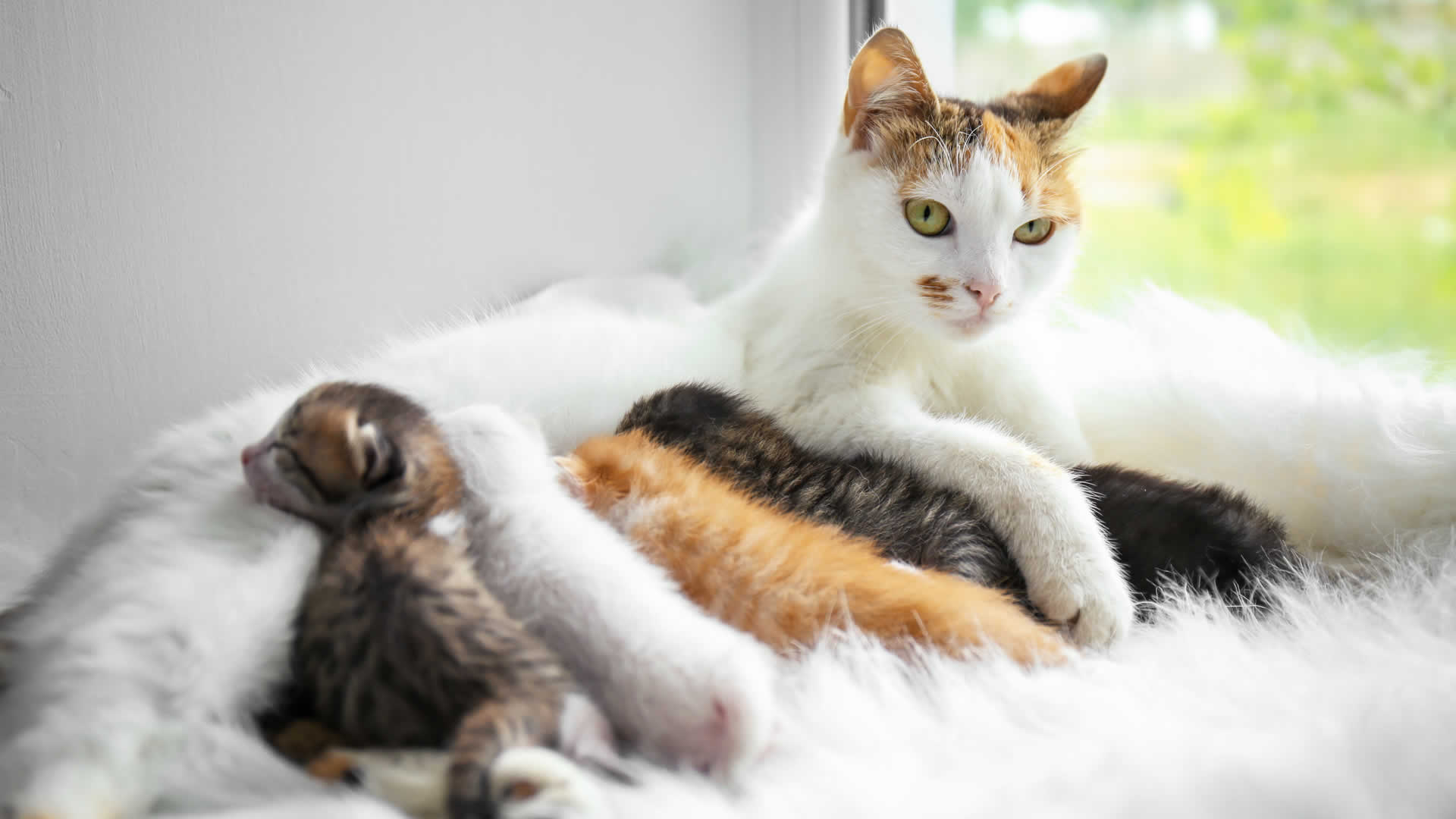 Spaying Your Cat
To be clear, the term "spaying" is specific to female cats. It is the neutering procedure in which the ovaries and sometimes also the uterus of a female cat is removed. The technical term for spaying is ovariohysterectomy.
Can Spayed Cats Still Be in Heat?
In other words, can spayed cats still be sexually active, and will they still have the urge to mate?
The short answer is no.
After being spayed, female cats will no longer experience heat cycles and they will not feel the urge to mate. They will also cease showing behaviors associated with being in heat.
In some cases, a female cat can continue showing signs associated with being in heat even after a few weeks have passed from her spaying. This usually indicates that there is residual ovarian tissue still present in her body. This is called Ovarian Remnant Syndrome and once diagnosed as such, the cat should undergo the spaying procedure once more to fully eradicate the remaining ovarian tissue.
Being in heat is a hormonal matter, so another reason why a spayed cat may continue showing signs of being in heat can be if she somehow ingested hormones like estrogen or progesterone. This is a possibility if you have medication (pill, topical cream, etc) containing these hormones at home. If you are not sure and can't locate the source of the problem, visit your vet as soon as possible.
Also keep in mind that you may be interpreting some behavior as sexual when in fact, it is not. For instance, spraying urine to mark their territory may have another reason, or rubbing against or humping on something or someone may merely be playful and/or affectionate behavior.
Does Spaying Hurt Your Cat?
Well, not really, because your cat will be given anesthesia during the surgery and appropriate pain medication post-surgery. Male cats recover in about a day, but female cats need an extra few days of care and medication because their neutering procedure is a bit more invasive. However, both procedures are relatively easy and safe, so no need to worry!
Advantages of Spaying Your Cat
No unwanted pregnancies, no kittens that can't be taken care of
Lower chance of developing breast cancer
Lower chance of contracting a uterine infection
Lower chance of developing feline leukemia and aids
No unwanted heat-related behavior such as wandering away from home or spraying urine to mark her territory.
Also, pregnancy is hard on older kitties so even professional breeders spay their cats once they've reached 5 years of age.
You might have heard that it is good for a female cat to give birth at least once before being spayed. This is absolutely not true. On the contrary, pet health officials recommend spaying before kittens reach sexual maturity and experience their first heat.
CONCLUSION
It really is amazing how fertile cats are, right? Never underestimate the likelihood of an unspayed female cat getting pregnant unless she is the only cat in your house and never ever goes out.
After kittens reach sexual maturity and go into heat, they do not care who they mate with. Much to our shock, cats do not have limitations when it comes to their mating habits so they can mate with their siblings or parents – whoever is around and available. So neutering is a very smart idea unless you want heaps of kittens every breeding season!