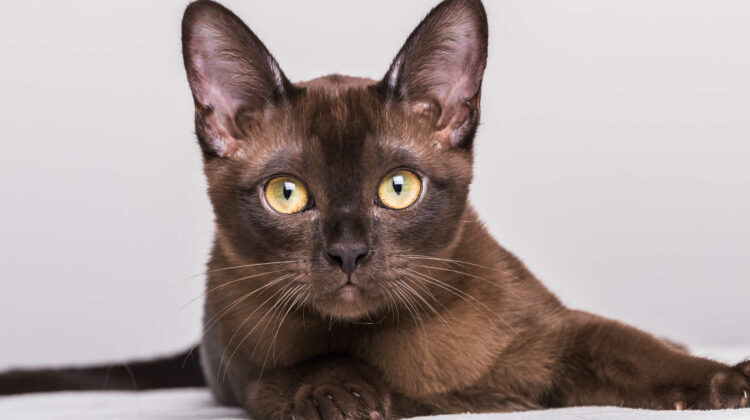 When we think of drooling, we usually think of dogs. It is common to see canines panting with big dribbles of saliva working their way down their chins. However, our feline friends are also known to drool from time to time.
Often, drooling is linked with dental diseases or conditions that cause oral pain. However, you sometimes may notice drooling and purring at the same time. This is super confusing! Why is my cat drooling when purring? Is she in pain as the drooling suggests, or is she happy like the purring indicates?
As you'll discover in this article, drooling isn't exclusively a bad thing; cats drool when happy and contented as well. So, if you see your cat drooling and purring together pat yourself on the back – you've likely got yourself a very happy cat indeed!
However, while we often assume purring is an exclusively happy sound, cats purr when they are scared or in pain too. Therefore, I also share some less pleasing reasons why your cat is drooling and purring and advice on when you need to call your vet.
Why Does My Cat Drool When She Purrs?
Cats are complex creatures and most of their behaviors have multiple meanings. This includes purring and drooling. So, before we get into why cats drool and purr at the same time, we need to understand what each of these behaviors means in isolation:
Purring: The meaning of purring most people know is that it indicates a cat is happy and feeling good. However, cats also purr when they are in pain as the vibrations help the body to heal. Therefore, the only way to know the true reason your cat is purring is to pay close attention to the rest of their body language.
Drooling: Drooling excessively is a sign of illness. Commonly, it indicates something is causing pain within their mouth or making them feel nauseous and sick. However, if you see a cat drooling but acting normal, they're likely fine. A little bit of slobber is normal when a cat feels extremely relaxed and content.
Now we know the reason for drooling and purring, lets put two and two together and answer the question "Why does my cat drool when she purrs?".
1. She's Relaxed & Content
The most likely reason your cat is drooling and purring at the same time is that she is extremely relaxed and happy. A little slobber and dribble are normal when a cat is feeling pleasure. This happens for two reasons:
As their bodies completely relax, the muscles in their mouths relax. This means their mouth may hang a little open and so some saliva trickles out. This is comparable to how people sometimes dribble when sleeping with their mouths open.
Pleasure causes the release of the "happy hormone" in the brain known as serotonin. This is known to stimulate the production of saliva. With more saliva now in your cat's mouth, drooling is likely.
Likewise, purring is normal when a cat is feeling pleasure as well, which is why cats purr when you pet them. This stems back to when your cat was a kitten. Mother cats use purring to let her kittens know where to find her warmth and food, and kittens purr back to communicate they are okay. Therefore, purring is an adult cat's way of communicating happiness and joy.
Putting these two facts together means purring and drooling at the same time nearly always means your cat is happy, relaxed, and feeling good. You'll probably notice this happens most when you pet your cat. My cat drools when I pet him all the time and I know from his body language this is a definite indication I'm doing the right thing.
However, it can happen at any time! For example, cats do purr when they sleep if they feel happy and content. Moreover, your cat will be completely relaxed if happily asleep. This includes the muscles in their mouth and jaw, making drooling likely.
To be sure that your cat is drooling when purring because they are happy, be on the lookout for these other signs that indicate contentment:
Kneading: Kneading is where your cat moves its front paws up and down one after the other in a rhythmic pattern. It is often referred to as making biscuits. Like purring, cats learned this behavior in kittenhood; they knead their mother's breasts to stimulate the release of milk. In the same way, it is another indication they are happy and content.
Head Butting: If you are petting your cat when they are drooling and purring, you may notice they start nudging their head against your hand or body. This is their way of telling you not to stop, which is a clear sign they love what's going on.
Body Position: Your cat's body position says a lot about her mood. If she is in a relaxed posture with their tail gently curled or moving softly from side to side, they're feeling pretty content. However, a tense pose and a thumping tail are signs something is wrong.
Facial Expressions: Relaxed cats will blink their eyes slowly, soften their gaze, and won't be showing many emotions. Their ears will also be in a neutral position, not held as upright as possible but also not squashed flat against their head.
2. She's Stressed and Anxious
The second reason why your cat is drooling and purring is the polar opposite of happiness and contentment; it could be that they are feeling stressed. Cats don't respond to change well and often get stressed over the tiniest of things.
Examples include:
Moving to a new home
Changing the cat food or litter you use
Welcoming a new person or animal into your home
Loud noises such as fireworks or a party
Traveling in the car
It is normal for a cat to drool when they are stressed or feeling fearful. Stressors trigger reactions and pathways in their brains which in turn cause an increase in saliva production. Just as with pleasure, this increased amount of saliva makes it much easier for some to dribble out. This might sound bizarre, but it's just physiology!
Although it surprises many, purring also happens as a response to stress. When we hear a cat purring, what we are actually listening to is the sound of their voicebox vibrating. These vibrations are at the perfect frequency to have a calming and healing effect on your cat. Therefore, they purr when stressed or anxious as a part of their coping strategy.
Putting these two ideas together, anxiety is a real possibility if your cat is purring and drooling at once. However, you'll easily be able to distinguish this from happiness by looking at other symptoms of stress.
Some obvious signs to look out for include:
Lethargy: Cats that are stressed will often be much more lethargic than usual, spending more time lazing around doing nothing and less time being active. These low energy levels echo their low and anxious mood.
Loss of Appetite: Most cats will lose their appetite if they are feeling stressed. This is because the hormones released when they feel stress affect their GI tract, causing suppression of appetite.
Body Language: A cat's body language will make it clear they are stressed. They will usually hold their bodies in a stiff pose and look very unrelaxed and on edge. You may notice their eyes are wide and pupils are dilated. Their ears are often flat against their head.
Less Sociable: Stressed cats will typically be less sociable than cats that are content. They will often become more withdrawn and hide more than usual. In some cases, they will even show aggression towards their owners or other people and/or animals.
Unlearning Learned Behaviors: It is common for cats that feel anxious to stop practicing learned behaviors. For example, they may be reluctant to use their litter tray, sit on your lap, or go through the cat flap.
3. She's in Pain or Sick
Unfortunately, drooling when purring can be a sign of pain or sickness. In these cases, the drooling will be excessive. This typically happens because of one or both of the following reasons:
Your Cat Is Suffering From Oral Pain: Oral pain can make it painful or uncomfortable for your cat to keep their mouth shut. They, therefore, leave it open, allowing for their saliva to dribble down their face. Moreover, oral pain increases saliva production as (1) saliva has antibacterial properties to help fight infection, and (2) keeping the mouth wet and lubricated helps it feel more comfortable. This again encourages drooling.
Your Cat Feels Nauseaous: The body's natural physiological response to nausea is to produce yet more saliva. When swallowed, this saliva helps to dilute their vomit so they can throw up what is making them sick more easily. Saliva also contains digestive enzymes which help to break down and digest whatever is causing your cat to feel nauseous.
Therefore, if your cat is suffering from any kind of medical condition that causes oral pain or nauseousness, drooling can be a symptom.
Examples of such conditions include things like:
Gingivitis and other dental diseases.
Oral injuries from chewing on sharp objects.
Upper respiratory tract infections that cause mouth ulcers.
Gastrointestinal blockages.
Inflammation of the stomach, intestines, or colon.
Eating a poisonous substance.
You might be wondering where purring comes into this – surely cats don't purr when they are sick? Well, you'll be surprised to hear that actually, they do! Cats purr when in pain for the very same reason they purr when they feel stressed. The vibrations help them to recover more quickly from whatever it is that is making them unwell.
This special healing power of purrs comes about in several different ways:
Purring causes the release of endorphins in the body which act as natural analgesics, reducing how pain is perceived.
The vibrational frequency of purring causes muscles to relax and contract quickly, improving blood circulation and easing muscle pain.
Vibrations at this frequency stimulate the production of cells that produce bone known as "osteoblasts", thus helping ease joint pain, broken bones, and bone cancer.
Purring can help ease breathing difficulties and helps your cat's lungs to establish a steady respiratory rate.
Therefore, there is a chance that your cat is drooling and purring together as she has one of the illnesses I have mentioned above. Drooling is a symptom while purring is a comforting behavior that helps your cat cope with the discomfort.
Thankfully, you'll easily be able to identify if this is the cause as your cat will exhibit other symptoms of the conditions. For example, if your cat has a dental issue you may notice they have swollen and bleeding gums. Similarly, a cat with an upper respiratory infection will likely be coughing and sneezing, whereas cats with a GI blocking or inflammation may start vomiting or have diarrhea.
Moreover, you can look for more generalized signs of sickness too. For instance, cats often become more vocal when in pain, and a cat meowing loudly and drooling is likely sick. Likewise, changes in appetite and behavior, an increase in lethargy, and noticeable weight loss or gain are all common general symptoms of sickness you can watch out for.
What Should I Do If My Cat Drools When She Purrs?
If you have noticed that your cat drools when she purrs, you first need to answer the question "Why is my cat drooling when purring?". Your course of action and next best steps are entirely dependent on the answer to this question.
The above sections should help you find the answer you're looking for; it's either that your cat is happy and content, feeling stressed, or in pain. You'll need to use the other body language signs, behavioral indications, and clinical symptoms of disease to work out which one applies.
If you decide your cat drools when happy and purrs from contentment, the only thing you need to do is pat yourself on the back. You're giving your cat a great life where they feel completely relaxed and at ease in your company – congratulations!
However, if you think stress or sickness could be the cause, here are my recommended next steps.
Remove Any Stressors: Stressed cats are always stressed for a reason! Try to identify the change that has triggered your cat's anxiety and reverse it. Where this isn't possible, try to introduce the change as slowly as you can.
Provide Hiding Places: Cats need somewhere to retreat to when they feel threatened and scared, and not having a safe space and make their stress levels skyrocket. Add plenty of dark and cozy hiding places for your cat to run to if needed.
Provide Everything Else They Need: Hiding spots are important, but cats also need to have a litter tray, fresh food and water, and a scratching post. These are all essential and really help a cat to feel at home.
Give Them Space: It can be tempting to go and pick up your cat if you notice your cat drooling when purring and think they are stressed or sick. However, you need to give your cat space. They will come to you if they want some love and affection.
Visit the Vet: Of course, you should always seek help from a medical professional as well, especially if you notice any other alarming symptoms or behavior changes in your feline. Your vet will examine your cat to determine what is wrong before discussing treatment options.
MY FINAL THOUGHTS
If you see your cat drooling when purring, the majority of the time it's because your kitty is happy and content. This might happen when you pet them or when they are sound asleep. However, these two behaviors together can also indicate stress or sickness.
To tell the difference, you'll need to find clues in their body language and behaviors. After observing your cat, if you're pretty sure they're sick or anxious it's your job to help. Create a calm and loving home environment and take them to the vet so any medical conditions can be treated.